M7.8 quake hits New Zealand
Written by staff reporter
2016-11-14
A powerful M7.8 earthquake and several large aftershocks struck New Zealand's South Island in the early morning hours of Monday local time, killing at least two people and injuring several others. The tremor caused widespread damage in the North Canterbury region of the South Island. However, shaking and varying levels of damage was additionally noted throughout the North Island, including the cities of Wellington and Auckland.

This was the strongest earthquake to strike near New Zealand since the Dusky Sound event in July 2009 (M7.8). It also served as a reminder of the three earthquake events that struck Canterbury's Christchurch region in September 2010, February 2011 and June 2011. Those events combined to cause upwards of US$25bn in economic damage.

Widespread power outages were reported for several portions of South Island and the southern part of North Island.

The primary tremor briefly knocked out New Zealand's emergency call number – 111 – as police and other regional officials raced to ensure safety among residents. A local state of emergency was declared for the town of Kaikoura, which is a popular tourist destination. Federal officials decided not to declare a national emergency because the government believed the hardest-hit regions were able to adequately cope with the scale of the disaster.

Several bridges were also damaged including at least one on State Highway 1. Severe damage was also reported at Wellington and Picton Ferry Terminals resulting in the suspension of ferry services. Rail services across South Island and south of Palmerston North on North Island were immediately suspended following the quake, but shortly afterwards began to resume slowly.

The Ministry of Education closed all schools throughout the North Canterbury Region to the Wellington central business district on Monday (November 14) so damage surveys could be undertaken. 
Related Articles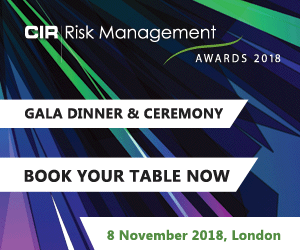 Download the latest
digital edition of
CIR Magazine
Power transmission and distribution risk
Description
Mark Evans talks to Barry Menzies, head of MIDEL ester-based dielectric fluids, at specialist manufacturer M&I Materials, to discover how ester fluids can help reduce the risks associated with transformer applications.
Most read stories...