Legal grey area for insurers between assisted and autonomous driving
Written by staff reporter
2017-08-04
The difference between 'assisted' and 'autonomous' driving could prove to be a challenging battleground for the insurance industry in the development of self-driving vehicles.

So says law firm Clyde & Co, explaining that there is a legal grey area between a car fully under its own control and a car which was nominally driving under its own control but still required driver supervision – even though the driver is not playing an active role.

Clyde & Co partner Mark Hemsted highlights the potential legal issues that could be caused by an advanced car switching between different driving modes: "Imagine a car driving in autonomous mode on a motorway and then switching to assisted mode when it turns onto a trunk road as conditions change. If the change was triggered in error, this could lead to product liability issues if an accident resulted. There's also the question of whether the driver is aware of the change. The same could be the case with switching between assisted and manual modes."

Mark Wing, a Clyde & Co partner, noted the difficulty insurers would face when challenging motor manufacturers over possible faults in their intelligent vehicles. He said: "Experience shows that motor manufacturers do not readily acknowledge design flaws in their products. They also know the vehicle far better than the insurer, which leads to the question of how any insurer will be able to prove fault."

Wing also points out that product liability claims focusing on the car's artificial intelligence (AI) system would be particularly problematic. "A fully autonomous car is dependent on its sensors and AI. That AI is likely to be a connected service rather than a product built into the vehicle. What happens if the AI itself goes wrong? How can we understand the decisions made by an incredibly complex AI system? We may have to revisit the systems we have for assigning liability."

The Automated and Electronic Vehicles Bill, announced during the recent Queen's Speech, places liability for accidents involving autonomous vehicles on the motor insurer, with the possibility of subrogating from the manufacturer.
Related Articles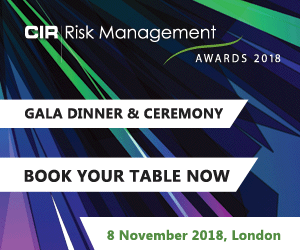 Download the latest
digital edition of
CIR Magazine
Power transmission and distribution risk
Description
Mark Evans talks to Barry Menzies, head of MIDEL ester-based dielectric fluids, at specialist manufacturer M&I Materials, to discover how ester fluids can help reduce the risks associated with transformer applications.
Most read stories...