LMA analysis reveals £20m missed opportunity
Written by staff reporter
2017-11-03
Lloyd's insurers spend about £20m a year on capital model governance and validation, but approach the process as an exercise to satisfy regulators rather than a value-adding proposition, which could be a missed opportunity, according to the Lloyd's Market Association (LMA).

It says chief risk officers and senior directors are concerned that the processes of validation testing and results reporting are too complex. Testing priorities are driven by regulatory feedback and previous findings, rather than risk-based planning, the impact on model use, and cyclical validation planning, which could add genuine value.

Less than half of CROs polled by the LMA in a recent study consider validation to have increased confidence in their internal model. When findings are reported internally, board directors may be overcome by enormously detailed reports principally aimed at regulators.

Chair of the LMA CRO committee and CRO at Argo Group, Alex Hindson said the market is missing an opportunity. "We are spending tens of millions on model validation, but mainly approaching this as a regulatory exercise. We need to communicate better through tailored reporting, decrease repetitive testing in favour of value-added aspects, and encourage regulators to be more consistent in their oversight of internal model validation."


'V' is for value: how do insurers take back validation? (Source: LMA Chief Risk Officers' Committee)

The LMA's recent study concludes that internal model validation should:

⦁ be focused on outcomes rather than the process
⦁ be risk-based and proportionate to the exposure to 'Model Risk'
⦁ consider the cost-effectiveness of the process
⦁ differentiate effective board governance from regulatory reporting.
Related Articles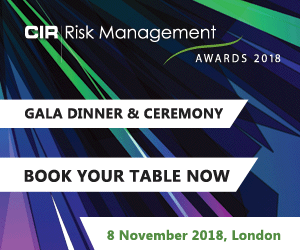 Download the latest
digital edition of
CIR Magazine
Power transmission and distribution risk
Description
Mark Evans talks to Barry Menzies, head of MIDEL ester-based dielectric fluids, at specialist manufacturer M&I Materials, to discover how ester fluids can help reduce the risks associated with transformer applications.
Most read stories...