Key drivers of cyber insurance claims revealed
Written by staff reporter
2016-11-28
While headlines are dominated by major data breaches and, more recently, by DDoS attacks, it is encryption ransomware and cyber extortion that accounting for the largest portion of the cyber claims received by AIG Europe across the EMEA region. According to data just released by the insurer, these accounted for 16% of cyber claims received during the period, with a further 4% of claims relating to other cyber extortions.

Noona Barlow, head of Liabilities & Financial Lines Claims, Europe, said this year has seen a proliferation of notifications from businesses that fell victim to ransomware type attacks -- nearly all of which had extortion elements to them. "We are seeing cyber extortion and ransomware as one of the fastest growing areas of claims. In cases of cyber extortion, claims severity depends on the type of organisation, the level of business interruption caused and need for forensic investigation and system restoration," she explained. "While ransom demands typically remain small, this form of extortion is a lucrative and relatively straightforward way of accessing 'fast cash' for cyber criminals and we can only see it growing in the future."

Unsurprisingly, the majority of cyber claims currently emanate from industries that are required to notify customers if sensitive data has been compromised, with financial services accounting nearly a quarter (23%) of all AIG's EMEA cyber claims received during the past three years, followed by communications, media and technology (18%), a category that includes telecommunications.
Related Articles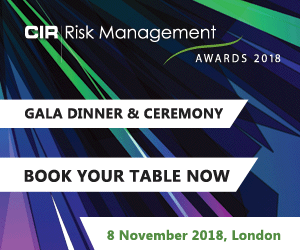 Download the latest
digital edition of
CIR Magazine
Power transmission and distribution risk
Description
Mark Evans talks to Barry Menzies, head of MIDEL ester-based dielectric fluids, at specialist manufacturer M&I Materials, to discover how ester fluids can help reduce the risks associated with transformer applications.
Most read stories...