Insurers welcome government's driverless lorries trial

Written by Deborah Ritchie
2017-08-25
The government announced today that partially driverless lorries will be tried out on major British roads by the end of next year. Some £8.1m in government funding is behind the drive to bring accelerating, braking and steering in sync through wireless technology a step closer.

The trials, which were welcomed by the insurance industry, could bring about huge benefits for motorists and businesses in the UK. The tests will see up to three heavy goods vehicles, travelling in convoy, with acceleration and braking controlled by the lead vehicle.

With driverless technology yet in its infancy, concerns around the safety of these vehicles are not unfounded. Commenting, Transport Minister Paul Maynard said that while lorry platooning could bring about positive change -- including cheaper fuel bills and less congestion -- safety must be the priority.

"Advances such as lorry platooning could benefit businesses through cheaper fuel bills and other road users thanks to lower emissions and less congestion. But first we must make sure the technology is safe and works well on our roads, and that's why we are investing in these trials," he said.

Technical director at AXA UK, David Williams, hailed the move great news for the UK's driverless future. "It's great to see the government push ahead with its driverless haulage testing plans. It is an important part of the UK's driverless future, with significant implications for the UK's roads, in terms of safety and congestion, and for the environment, business and the UK economy as a whole," he said.

"Our research suggests that introducing autonomous haulage could save industry nearly £34bn after 10 years, when considering cost savings across four cost categories: labour, fuel, insurance and vehicle utilisation. Automated freight will not only be much more efficient, reduce congestion on the motorways, and make the roads safer for other users, it will also reduce the prices of the end products that we all buy."

The trial itself will be carried out by the Transport Research Laboratory, with funding provided by the Department for Transport and Highways England. It follows a government-funded feasibility study which recommended a trial to examine the benefits and viability of platooning.

Chief executive at TRL, Rob Wallis, said the UK has an unprecedented opportunity to lead the world in trialling connected vehicle platoons in a real-world environment.

"TRL and its consortium of leading international partners, have the practical and technical knowledge gained from previous projects to understand what is required to put a connected vehicle platoon on to UK roads safely," he said. "The team are now taking that expertise and uniquely applying it within live traffic operations."

The trial will be carried out in three phases, with the first focusing on the potential for platooning on the UK's major roads. Initial test track based research will help decide details such as distance between vehicles and on which roads the tests could take place. Trials are expected on major roads by the end of 2018.

TRL says all lorries in the platoon will have a driver ready to take control at any time, adding that each phase of the testing will only begin when there is robust evidence that it can be done safely. Similar trials, it says, have already been successfully carried out in Europe and the United States.
Related Articles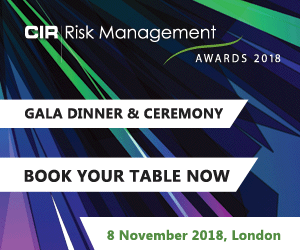 Download the latest
digital edition of
CIR Magazine
Power transmission and distribution risk
Description
Mark Evans talks to Barry Menzies, head of MIDEL ester-based dielectric fluids, at specialist manufacturer M&I Materials, to discover how ester fluids can help reduce the risks associated with transformer applications.
Most read stories...