Insured losses from Mexico quake not expected to exceed US$1.2bn
Written by staff reporter
2017-09-26
RMS predicts that economic shake losses resulting from the 19th September Puebla earthquake will be between US$4bn and US$8bn. This is based on current building damage information from the Mexican authorities. RMS has also analysed data on ground motion, and examined how property exposures are distributed across the region.

Because of low insurance penetration rates across Mexico, particularly in residential lines, RMS expects that insured losses will not exceed US$1.2bn. This estimate accounts for shake-only insured losses to structures, contents and business interruption including the effects of liquefaction and landsliding. Post-event loss amplification is not expected to be a significant factor in these losses.
Related Articles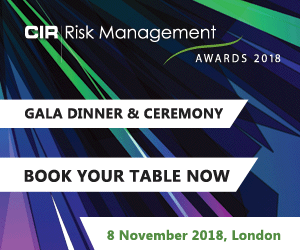 Download the latest
digital edition of
CIR Magazine
Power transmission and distribution risk
Description
Mark Evans talks to Barry Menzies, head of MIDEL ester-based dielectric fluids, at specialist manufacturer M&I Materials, to discover how ester fluids can help reduce the risks associated with transformer applications.
Most read stories...