Hurricane Matthew nears Florida
Written by staff reporter
2016-10-06
Having impacted Haiti and Cuba, Hurricane Matthew is now progressing through the Bahamas. According to AIR Worldwide, Matthew is currently a Category 4 hurricane on the Saffir-Simpson Scale, and is expected to remain Category 4 as it nears the east coast of Florida.

"Hurricane-force winds extend outward up to 60 miles from the storm's center and tropical storm-force winds extend up to 160 miles," said Scott Stransky, assistant vice president and principal scientist at AIR Worldwide. "In addition to hurricane strength winds, the Central and Northwestern Bahamas are expected to experience 8 to 12 inches of rain, with totals of up to 15 inches in isolated areas. Storm surge of 10 to 15 feet is anticipated, with battering waves exacerbating the potential for damage. Similar surge levels were experienced in parts of the Bahamas during Hurricane Joaquin last year, but the current surge will impact all of the island chain."

Schools and airports across the region have already closed, and some hospitals have been evacuated. Hundreds of flights in and out of Miami, Fort Lauderdale, and Orlando have been cancelled.

Florida has a long history of evolving building codes. The state's codes since 2002 have been based on the International Building and Residential Code. Building structural capacities appeared to have improved since Hurricane Andrew (1992) because of stronger building codes and better enforcement, resulting in less structural damage overall even from intense hurricanes during the 2004-2005 hurricane season. AIR expects newer structures in the region will perform better than older structures.

According to AIR, residential construction in Florida is dominated by wood-frame and masonry construction, the latter being better resistant to withstand high winds in comparison to the former. In 2004, several hurricanes -- among them Frances, Ivan, and Jeanne -- struck some of the areas on the east coast of Florida that hurricane Matthew is likely to impact. As in the case of the 2004 hurricane season, significant damage may be expected to roof covers related to installation and attachment methods. Manufactured homes are vulnerable to significant damage during hurricanes, as was evident in the same region during the 2004 hurricane season. Manufactured housing performance tends to be a function of its age and of the regulations under which the home was constructed and installed.
Related Articles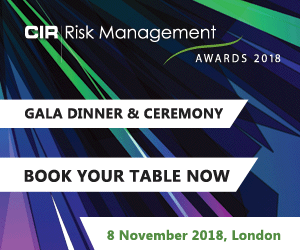 Download the latest
digital edition of
CIR Magazine
Power transmission and distribution risk
Description
Mark Evans talks to Barry Menzies, head of MIDEL ester-based dielectric fluids, at specialist manufacturer M&I Materials, to discover how ester fluids can help reduce the risks associated with transformer applications.
Most read stories...