Fortress opens doors to first work area recovery site
Written by staff reporter
2017-04-20
The newest entrant to the UK business continuity market is opening the doors to its first work area recovery centre. The new, 4000 sq ft Crossharbour Crisis Management Centre is the first independent recovery centre to open in the UK in over a decade, and was designed and built specifically to meet the needs of London businesses.

Located in Docklands, the centre will be particularly well suited to businesses in the City of London, Stratford's burgeoning International Quarter, and Canary Wharf itself.

The centre boasts the latest desktop and infrastructure technology, including high speed WiFi, physically separate LANs in each suite plus access to hot desking and break out areas.

"The CRC is the most advanced work area recovery centre in the UK -- possibly the world," said founder and CEO of Fortress Availability Services, Andrew Lawton. "We also have a new approach to telecoms and desktop recovery that will make us faster than others in this area."

The site has an experienced team of technicians, available during exercises and invocation. "Our recovery technicians recover systems daily," Lawton added. "We have encountered and solved the majority of the problems that users meet when recovering their systems. This assures that Fortress has pre-prepared solutions if problems arise in an actual disaster. There is also no offsite call centre or ticketing system; customers interact with an onsite Recovery Team.

"Fortress has one business: business continuity. As such, it is critical to us that we provide the leading level of service technically and interpersonally."

The centre opens today, Thursday.

The new provider is holding an open day, giving the market an opportunity to look around the new premises. That will be held at City Reach in London's Crossharbour on 11th May 2017.
Related Articles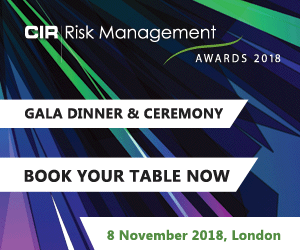 Download the latest
digital edition of
CIR Magazine
Power transmission and distribution risk
Description
Mark Evans talks to Barry Menzies, head of MIDEL ester-based dielectric fluids, at specialist manufacturer M&I Materials, to discover how ester fluids can help reduce the risks associated with transformer applications.
Most read stories...