First major storm for nine years threatens Texas
Written by staff reporter
2017-08-25
The first hurricane to strike Texas since 2008, Hurricane Harvey is expected to make landfall as a Category 3 storm Friday evening or Saturday morning bringing the threat of strong hurricane winds, life-threatening storm surge, and days of heavy rain. According to catastrophe modelling firm AIR Worldwide, Harvey could cause dangerous inland flooding to Texas, Louisiana and possibly Mexico.

Although much uncertainty remains about the storm's track and speed post landfall, some forecasts suggest the storm system will stall over land, which could result in 12-20 inches of rain through to next Wednesday (30th August) in many areas, and as much as 30 inches in some locations.

For the United States, storm surge, hurricane, and tropical storm warnings and watches have been issued for a vast area, stretching from the mouth of the Rio Grande to High Island, Texas, east of Galveston. In addition, many inland cities, including Houston and San Antonio, Texas, could be impacted by heavy rainfall.

The threat to New Orleans is particularly serious due to flooding that occurred there earlier this month when the city's pumping system experienced widespread failure.
The rapid intensification of Harvey could impede evacuation and recovery efforts, both because of the short preparation time for this major hurricane and because some residents chose to stay in place when it was projected to make landfall as a weaker storm.

In the Gulf of Mexico, offshore oil and gas platforms and rigs have begun to be evacuated in anticipation of Hurricane Harvey. According to AIR, commercial buildings in the two states are often engineered and built to stricter standards than residential buildings, though mechanical, electrical and plumbing systems can experience severe damage, which could result in high losses.

More than 40% of buildings in the US Gulf Coast region meet Flood Insurance Rate Map (FIRM) standards set in 1980. While the specifics of the FIRM standards vary somewhat by building construction and occupancy class, these standards dictate that buildings must be elevated above base flood elevation, as defined by the Federal Emergency Management Agency (FEMA), and that any parts of a building that remain below base flood elevation must be constructed of flood-resistant materials.
Related Articles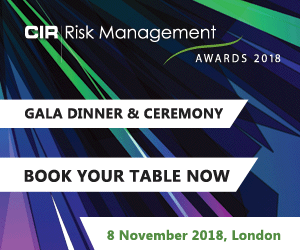 Download the latest
digital edition of
CIR Magazine
Power transmission and distribution risk
Description
Mark Evans talks to Barry Menzies, head of MIDEL ester-based dielectric fluids, at specialist manufacturer M&I Materials, to discover how ester fluids can help reduce the risks associated with transformer applications.
Most read stories...