Firms' reputations strengthen, CBI report claims
Written by staff reporter
2018-01-08
Analysis by the Confederation of British Industry suggests a rise in the number of people who believe businesses in the UK have a good reputation. The research, comparing perceptions of businesses between May and November 2017, reveals 2 in 3 people think UK businesses have a good reputation, up 7% in 6 months.

The study revealed that the public are more aware of the value business provides in local communities with an increasingly vocal business community emerging in recent months. Importantly, the improvement in business reputation has largely been driven by young people and those in work, with a significant 15% rise in positive views among 18-34 year olds. This reinforces the view that younger people are more engaged in the debate about the UK's future, with the Brexit negotiations and a sharper political debate intensifying the focus on jobs and the economy.

The survey found that the key driver of business reputation is a sense of pride in British business. The quality of British goods and services and the global reputation of UK business were cited by the public as having the biggest impact on reputation. Members of the public are also increasingly aware of the UK as a 'service economy', with more people of the opinion that businesses' biggest contribution to society are services (35%) rather than goods (31%).

CBI deputy director-general, Josh Hardie, said that since May, the debate about the role which business plays in society has reached new levels. "This debate has rightly focused minds on the value of business in providing jobs, paying taxes and making the goods and services we all need.

"But businesses up and down the country can do more to step up their engagement with employees and customers, to explain how they are making a positive difference in their communities and workplaces. Business must redouble their efforts to show that the horror stories of tax avoidance, poor employment practices and excessive pay are the exception not the rule.

"Treating employees well is the best place to start. Our findings show that companies which look after their employees will be rewarded by the public, who say this is the best way to improve their views about business.

"Clear communication about the value businesses create locally is also essential – all must junk the jargon. And companies should focus on the issues which matter most to people, starting with business value being an integrated part of local industrial strategies."

The tracker shows most people have a positive relationship with their employers (67%) and highlights the importance of businesses treating their employees well, with a 9% rise in the number of people saying that this is the best way to improve business reputation (now 69%). The same principle applies to the treatment of customers too, with a 7% rise in those saying customer service is a priority when interacting with business (now 72%).

There remains however a serious challenge for business with only half of people saying they understand how a company works, and 68% believing that CEOs are out of touch with people's lives. 82% of respondents also said a firm's record on data security is important when choosing which businesses to buy from – a clear warning sign to businesses given recent high-profile data breaches.
Related Articles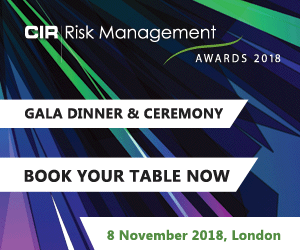 Download the latest
digital edition of
CIR Magazine
Power transmission and distribution risk
Description
Mark Evans talks to Barry Menzies, head of MIDEL ester-based dielectric fluids, at specialist manufacturer M&I Materials, to discover how ester fluids can help reduce the risks associated with transformer applications.
Most read stories...