FERMA European Risk Management Certification goes live
Written by staff reporter
2017-07-14
The Federation of European Risk Management Associations's European Certification programme is now live, with the first online examinations scheduled to start in September.

"This is a major step forward in giving access to FERMA Certification to risk professionals throughout Europe," said FERMA President Jo Willaert. "Application, registration, all educational materials and examinations are now open to any qualified risk professional through the internet."

FERMA Certification is the only European professional designation for risk managers. Developed by FERMA and its 22 national associations, it provides independent confirmation of the professional competences, experience and standards of individual risk managers. Certification rests on four pillars: knowledge, experience, continuous professional development (CPD) and a code of ethics. These four pillars ensure that knowledge is joined to experience and professional ethics.

FERMA will remain responsible for the content and approval of the candidates. FERMA's partner, an established supplier of online insurance and risk management education ANZIIF, is providing the platform and will schedule examinations online every month from September.

"We are very excited about this step for Certification and its value in the continuing development of the risk management profession in Europe," Willaert added. "The process is easy and candidates have direct access to the materials to prepare for the exam. Some of our members' countries will also organise a physical training programme for candidates."

Current examination dates are scheduled as follows:

Thursday 21 September 2017
Sunday 15 October 2017
Thursday 23 November 2017
Thursday 14 December 2017

Interested risk professionals can find all necessary information about the FERMA rimap certification and register here.
Related Articles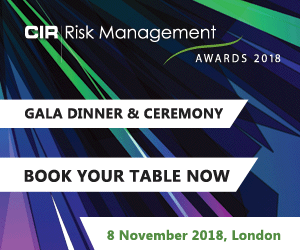 Download the latest
digital edition of
CIR Magazine
Power transmission and distribution risk
Description
Mark Evans talks to Barry Menzies, head of MIDEL ester-based dielectric fluids, at specialist manufacturer M&I Materials, to discover how ester fluids can help reduce the risks associated with transformer applications.
Most read stories...