Ethical supply chain procurement programme launched

Written by Deborah Ritchie
2017-09-06
A new eight stage action programme has been launched by the Building Research Establishment to support the responsible and ethical sourcing of materials, products and people. The Action Programme on Responsible and Ethical Sourcing programme, or APRES, was created in partnership with Loughborough University and presents eight pathways to best practice to combat modern slavery and unethical practices in supply chains.

The model provides a professional approach to the responsible and ethical sourcing of materials, products and people working in property and construction markets worldwide. It presents eight pathways to best practice.

With the Global Slavery Index estimating that there are 45.8 million people in modern slavery, across 167 countries worldwide, there are major social issues that some businesses must address in the way they operate.

The APRES Eight Pathways Model is a call to action in response to the need for construction and property firms to evidence effective and appropriate policy provision, together with the professional and contractual ability to convert it into practice, along the full length of the supply chain.

Chair of Architecture and Sustainable Construction at Loughborough University and APRES programme leader, Professor Jacqui Glass, says UK public scrutiny of employment standards and labour rights intensified significantly in 2015 with the introduction of the Living Wage and the Modern Slavery Act.

"It seemed inevitable that tough questions would start getting asked about organisations' and companies' ethical policies and practices. In construction, known for its long and complex global supply chains, these questions do not simply stop at the entrance to the building site, or even the UK border," she added.

The APRES Eight Pathways Model builds on academic research, market intelligence, co-created insights, plus sound management systems and practices from some of the leaders in the field, and answers the fundamental question of how to embed the right practices in business.
Related Articles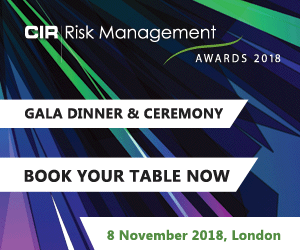 Download the latest
digital edition of
CIR Magazine
Power transmission and distribution risk
Description
Mark Evans talks to Barry Menzies, head of MIDEL ester-based dielectric fluids, at specialist manufacturer M&I Materials, to discover how ester fluids can help reduce the risks associated with transformer applications.
Most read stories...