Environment Agency fines up six-fold, directors warned
Written by staff reporter
2018-08-01
The average fine per prosecution brought by the Environment Agency against companies has increased six-fold in the last five years, according to research from global law firm Clyde & Co.

Data obtained directly from the EA show that the average fine against a company in 2017/18 was £147,575, compared with £23,731 in 2013/14. While the number of prosecutions against companies has reduced to almost a quarter of where it stood five years ago (from 114 in 2013/14 to 32 in 2017/18), the average value of a fine has significantly increased.

Sentencing guidelines introduced in July 2014 toughened penalties for most environmental offences. Under the new approach, the scale of fines varies but can exceed £20m for the very worst cases involving the largest companies.

Rod Hunt, partner at Clyde & Co, comments: "The environmental sentencing guideline has now been in force for almost four years and is biting hard."

"However, we believe the increase in average fine level is not only attributable to the sentencing guidelines but also the fact the EA is effectively deploying its full armoury of enforcement sanctions, and is more readily using enforcement undertakings for less serious offences while typically reserving prosecution for the worst offences and worst offenders. This has resulted in a decrease in the number of prosecutions but an increase in the average fine level."

"In 2016/17 we had the big ticket, multi-million pound (£20.3m) fine against Thames Water that really made its mark. The message to businesses is that the EA will continue to prosecute the more serious offences and offenders so ensure you are complying with your environmental obligations or risk potentially eye watering fines in the criminal courts".

There were 22 prosecutions against company directors in 2017/18, compared with 25 in the previous year, demonstrating the ongoing nature of the risk.
Related Articles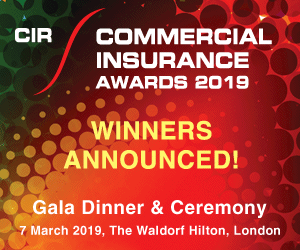 Download the latest
digital edition of
CIR Magazine
Power transmission and distribution risk
Description
Mark Evans talks to Barry Menzies, head of MIDEL ester-based dielectric fluids, at specialist manufacturer M&I Materials, to discover how ester fluids can help reduce the risks associated with transformer applications.
Most read stories...