Emergency operations ongoing following Italy quake
Written by staff reporter
2016-08-25
Several aftershocks of between M4.1 and M4.9 have been reported in central Italy since a major M6.2 earthquake struck near the town of Norcia on 24 August. Emergency operations in the worst-affected areas (Rieti province in Lazio region and Ascoli Piceno province in Marche region) are ongoing.

Infrastructure in many villages and small towns in the affected area have been severely damaged, including Amatrice (Rieti province), Accumoli (Rieti province) and Arquata del Tronto (Ascoli Piceno province). The area is likely to remain susceptible to aftershocks over the near-term. According to Red24, already damaged buildings are susceptible to collapse and will continue to pose a safety risk to persons in the area.

Emergency crews continue to operate in the area. These operations along with damaged road infrastructure will likely translate into further road travel delays on routes through the affected areas. Disruptions to amenities, including power and water supply are also anticipated to persist over the near-term. The casualty figure may rise further in the coming days as rescuers continue operations in the area.

Many of the smaller towns and villages in this area are filled with older masonry rubble houses, very prone to collapse in earthquake shaking.

Chief research officer at cat modelling firm RMS, Robert Muir-Wood, says Italy generally has a high seismic risk, with the Calabria Apennines in southern Italy prone to less frequent but high energy earthquakes. "The zone of earthquakes that runs NW-SE along the centre of the Italian peninsular is very well mapped. We not only know the details of the last major earthquake in l'Aquila (in 1703 when 5,000 died), but also the ones before going back into Medieval times.

"The early morning August 24, 2016 earthquake looks to have had a similar location to a shock in 1328 that destroyed Norcia and which resulted in more than 4,000 deaths."

While the 2009 earthquake killed more than 300 people, Muir-Wood says the death toll in the latest earthquake will likely rise to between 250 and 350. "Like the l'Aquila earthquake the event happened in the middle of the night when most people were indoors. While there was no town in its path as large as l'Aquila, the building quality in these small towns and villages is very poor.

"A full picture of the damage will likely take several days, but it is clear there is little higher value property in the towns and villages affected by the area of stronger shaking, which will limit insurance losses as residential properties are generally uninsured for earthquake," he added.

The death toll from the earthquake currently stands at 247 with hundreds more injured.
Related Articles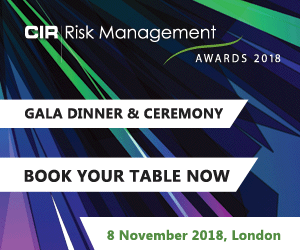 Download the latest
digital edition of
CIR Magazine
Power transmission and distribution risk
Description
Mark Evans talks to Barry Menzies, head of MIDEL ester-based dielectric fluids, at specialist manufacturer M&I Materials, to discover how ester fluids can help reduce the risks associated with transformer applications.
Most read stories...