Eliminating carbon emissions is possible, report claims
Written by
2017-03-28
Findings released today by the International Renewable Energy Agency (IRENA) show that energy-related carbon dioxide (CO2) emissions could be cut by 70 per cent by 2050 and completely eradicated by 2060 – and with a positive economic benefit.

Perspectives for the Energy Transition: Investment Needs for a Low-Carbon Energy Transition, presents a scenario in which increased use of renewable energy and energy could achieve the emissions reductions required to limit temperature rises to two degrees, avoiding the worst of climate change.

IRENA Director-General Adnan Z. Amin explained: "Today around the world, new renewable power plants are being built that will generate electricity for less cost than fossil-fuel power plants. And through 2050, the decarbonisation can fuel sustainable economic growth and create more new jobs in renewables."

However, Amin also urged progress to be made quickly, as noting that delay would cause the costs of decarbonisation to rise significantly.

The investment in decarbonising would require an additional US$29trn until 2050, a significant amount, but actually only 0.4 per cent of global GDP, and a potential economic stimulus that, together with other pro-growth policies, might boost global GDP by 0.8 per cent in 2050 via new jobs in the renewable energy sector.

Globally, 32 gigatonnes (Gt) of energy-related CO2 were emitted in 2015, and emissions will need to fall continuously to 9.5 Gt by 2050 to limit warming to no more than two degrees above pre-industrial temperatures. Renewable energy now accounts for 24 per cent of global power generation. To achieve decarbonisation, the report states that, by 2050, renewables should be 80 per cent of power generation.

Although the report majors on the energy sector, it also covers the need for the construction and facilities management, industrial and transport sectors to use more bioenergy, solar heating and electricity from renewable sources.

In all the report calls for policy efforts to create an enabling framework and re-design of energy markets. Stronger price signals and carbon pricing can help provide a level playing field when complemented by other measures, and the report emphasises the importance of considering needs of those without energy access.
Related Articles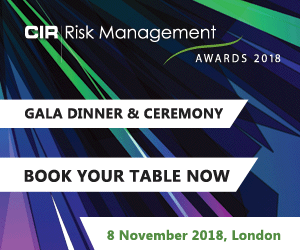 Download the latest
digital edition of
CIR Magazine
Power transmission and distribution risk
Description
Mark Evans talks to Barry Menzies, head of MIDEL ester-based dielectric fluids, at specialist manufacturer M&I Materials, to discover how ester fluids can help reduce the risks associated with transformer applications.
Most read stories...