US ramps ups security following series of incidents
Written by staff reporter
2016-09-19
ISIL has claimed responsibility for a multiple-casualty stabbing attack that occurred in Minnesota, US at the weekend, when a man, reportedly entered a mall and started targeting individuals in the facility. At least nine people were wounded before the assailant was shot and killed by an off-duty police officer. The mall remained closed for the weekend and has reportedly opened as of 19 September. Despite the claim of responsibility, authorities still believe that the attack was carried out by a self-radicalised individual. Heightened security is expected to persist in the affected area as authorities remain on high alert.

Meanwhile, heightened security measures have also been reported following a shooting incident in the city of Orlando, Florida. At least seven people were shot and wounded and one was killed. Security experts Red24 said public shootings in the US are common and result in hundreds of casualties each year. The police and media response to such events has increased, in response to similar mass-casualty attacks. This includes the shooting at a club in Orlando in June, which left 50 people dead and increased political focus on shooting and gun control issues, ahead of the November presidential election.

In New York, elevated security measures have been implemented following a bombing incident in Manhattan -- also over the weekend, when at least 29 people were wounded in an explosion that occurred in Chelsea.Unconfirmed reports indicated that a secondary device, a suspected pressure-cooker bomb, was safely removed by local authorities. Additionally, an elevated police presence was reported at the Bellevue Hospital, where several of those injured in the explosion were taken. Due to the nature of the incident, the possibility of the incident being terrorist-related or being criminally motivated cannot be ruled out. Red 24 notes that there exists a medium threat of terrorism in the US. The threat is one that is reflective of the current elevated terrorism threat stemming from Islamist extremist groups and self-radicalised individuals. In light of the recent incident, elevated security measures, including the deployment of additional security personnel, disruptive security operations, security checkpoints and travel restrictions, are expected to persist for the short- to medium-term.
Related Articles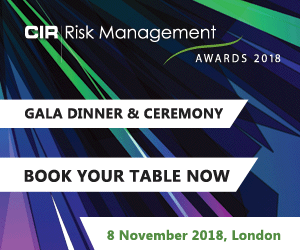 Download the latest
digital edition of
CIR Magazine
Power transmission and distribution risk
Description
Mark Evans talks to Barry Menzies, head of MIDEL ester-based dielectric fluids, at specialist manufacturer M&I Materials, to discover how ester fluids can help reduce the risks associated with transformer applications.
Most read stories...