Electric cars at a turning point
Written by Mark Evans
2017-07-31
The Tesla Model 3 represents the company's cheapest car to date, and the point at which the cars are no longer loss leading objects of desire, but are a practical, affordable and potentially profitable means of transport. The first 30 customers, mainly employees of the company, have now taken delivery of their cars.

If Tesla can match the production and sales volumes it is prediction, then it will outperform BMW, Mercedes, and Lexus in the US.

Furthermore, and looking to the future, all Tesla models have the hardware needed to drive themselves due to the 'drive-by-wire' systems in place.

However, whilst environmentally clearly an improvement, the move to electric cars is not without its own issues. With the worldwide need for lithium-ion batteries set to at least double in ten years – pushed significantly by car use, although not exclusively – the cobalt and lithium needed to produce batteries is both is short supply and that supply is often from areas with shady human rights records and allegations of child labour (see Amnesty International https://www.amnesty.org/en/latest/news/2016/01/Child-labour-behind-smart-phone-and-electric-car-batteries/).

And, if that were not enough to consider, the real issues remain of the harm the materials that are needed for batteries can do to the environment (and humans) in their lifecycle, and the question of where the electricity to charge them from is actually likely to come from in the near future at least.

A report funded by the Norwegian Research Council (http://onlinelibrary.wiley.com/doi/10.1111/j.1530-9290.2012.00532.x/full) calls this 'problem-shifting' rather than problem solving. The report contends that in life-cycle inventory European electric vehicles (EVs) offer only a 10 per cent to 24 per cent decrease in global warming potential (GWP) relative to conventional diesel or petrol vehicles, yet have the potential for significant increases in human toxicity, freshwater eco-toxicity, freshwater eutrophication and metal depletion impacts.

Where does this leave us? Electric cars are better for the environment, and both they and the battery life-cycle costs to the environment, will improve as technology does. Electric cars also have a versatility in that they can be charged from electricity produced from a number of sources – but there are still issues to resolve in the supply chain, in the materials and the real impact of replacement.

At a turning point? Yes. A solution? Partially.
Related Articles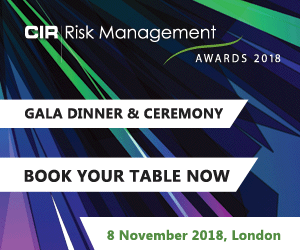 Download the latest
digital edition of
CIR Magazine
Power transmission and distribution risk
Description
Mark Evans talks to Barry Menzies, head of MIDEL ester-based dielectric fluids, at specialist manufacturer M&I Materials, to discover how ester fluids can help reduce the risks associated with transformer applications.
Most read stories...