Egyptian Coptic Christians executed by extremists in Libya
Written by staff reporter
2015-02-16
A video released online on 15 February reportedly showed the beheading of approximately 21 Egyptian nationals held by Islamist extremists in Libya. The murders of the victims, identified as Coptic Christians, have been confirmed by the Egyptian government, which has also threatened to retaliate. The victims are thought to be the same persons abducted by extremists linked to the Syria- and Iraq-based Isis in the Sirte vicinity in December and January.

Militants aligned with Isis in Libya have conducted an increasing number of attacks in Libya in recent weeks. These forces have targeted Libyan state, Western and Christian interests. The political instability and associated security vacuum in the country has allowed these fighters to act with near impunity in many areas of the country.

According to security experts at Red24, the Egyptian government's threat to retaliate is unlikely to result in any significant cross-border military activity; however, Egypt may, as some Gulf states have allegedly done in recent months, conduct air strikes against suspected militant positions in Libya. An increase in border security in Egypt near the shared border with Libya is also possible. In addition, the aforementioned murders may spark protests in Egypt by family members of the victims or persons linked to the minority Coptic Christian community.

The Foreign and Commonwealth Office advise against all travel to Libya due to the unstable security situation throughout the country.
Related Articles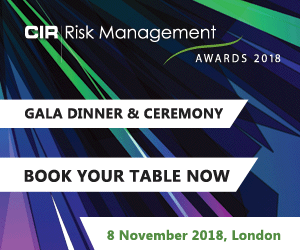 Download the latest
digital edition of
CIR Magazine
Power transmission and distribution risk
Description
Mark Evans talks to Barry Menzies, head of MIDEL ester-based dielectric fluids, at specialist manufacturer M&I Materials, to discover how ester fluids can help reduce the risks associated with transformer applications.
Most read stories...