Dow Jones bolsters third party risk business
Written by staff reporter
2017-02-27
Dow Jones Risk and Compliance has completed its acquisition of RiskAverter from US-based Compliance Strategies International.

The RiskAverter product will be fully integrated within Dow Jones's workflow application, providing a solution that enables user companies to automate risk scoring to more effectively assess third parties in relation to anti-corruption and other regulatory compliance risk areas.

Due for launch in summer 2017, the solution also makes recommendations based on the risk category to remediate anti-corruption, human trafficking and other third party risks.

Jim Lord, Compliance Strategies International's CEO and co-founder, will consult on the RiskAverter product for Dow Jones Risk and Compliance. Before launching RiskAverter, Lord served as an Assistant US Attorney with the United States Department of Justice (DOJ) for over 20 years, acting as chief of the Corporate Fraud Task Force for the Western District of Washington, and as an expert international adviser and instructor for DOJ throughout the world.

Dow Jones has also hired Gavin Proudley to lead its RiskReports division. Proudley previously led corporate intelligence services in the UK at EY, having also worked in the UK's Ministry of Defence, Foreign Office and Cabinet Office.
Related Articles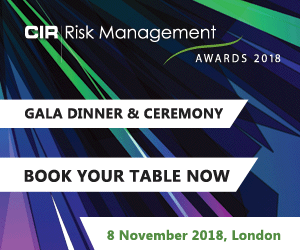 Download the latest
digital edition of
CIR Magazine
Power transmission and distribution risk
Description
Mark Evans talks to Barry Menzies, head of MIDEL ester-based dielectric fluids, at specialist manufacturer M&I Materials, to discover how ester fluids can help reduce the risks associated with transformer applications.
Most read stories...