Deforestation-free supply chain
Written by Mark Evans
2017-05-26
McDonald's and L'Oréal are shifting to deforestation-free commodity supply chains alongside six other companies who make up a newly-expanded supply chain platform of CDP, the environmental data body.

Working with CDP the companies are collating information from their suppliers on any links and risk management relating to deforestation, and with deforestation responsible for 10-15 per cent of greenhouse gas emissions the issue is becoming more pressing to both policymakers and consumers.

Companies taking part also include Johnson & Johnson and Swiss fragrance and flavour company Firmenich, winners of the Ethical Business Award at the recent Better Society Awards.

"Firmenich has a longstanding history of leading its business responsibly", noted Gilbert Ghostine, CEO Firmenich. "In partnership with CDP, we were the first in our industry to mobilise our partners across our value chain to scale up our impact together. Building on our success in climate and water performance, we are proud to be extending the scope of our supply chain work to deforestation, a priority for Firmenich and our global partners".
Related Articles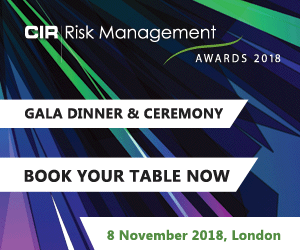 Download the latest
digital edition of
CIR Magazine
Power transmission and distribution risk
Description
Mark Evans talks to Barry Menzies, head of MIDEL ester-based dielectric fluids, at specialist manufacturer M&I Materials, to discover how ester fluids can help reduce the risks associated with transformer applications.
Most read stories...