Datto unveils new ransomware offering for SMEs
Written by staff reporter
2016-11-04
Datto has announced the availability of a new ransomware protection and recovery offering designed to automatically detect attacks, notifying administrators to immediately rollback to healthy data. Designed to minimise downtime and reduce the impact to businesses, Datto says the new offering will provide small and medium sized businesses with an effective and reliable alternative to paying hackers' ransoms.
 
Recent research revealed that ransomware is fast becoming a ubiquitous security threat, with nearly 40% of all businesses experiencing an attack in the past year. The figure is even worse in Britain, where 54% of surveyed businesses had been targeted with such an attack
 
Managing director of Datto partner Mirus IT Solutions, Paul Tomlinson, said ransomware is a major concern for SMEs. "While most are deploying robust anti-virus technologies and some are also educating their teams to look out for suspicious emails, the sheer scale and pace of the phenomenon leaves many SMEs vulnerable," he explained. "We have found that the backup approach is the only way that SMEs can effectively recover data and restore to pre-ransomware status. With Datto's new ransomware technology, we now offer peace of mind through a service where we can accurately detect an attack before the hackers demand any money."
 
The new ransomware detection feature is available on Datto SIRIS and ALTO devices, MSPs can easily identify a ransomware attack and roll systems back to a point in time before the attack hit. Ransomware, like most illicit software, leaves an identifiable footprint as it takes over a server, PC or laptop. Datto's devices, which actively monitor backups, can detect a ransomware footprint and instantly notify admins that they have a ransomware attack on their hands.
Related Articles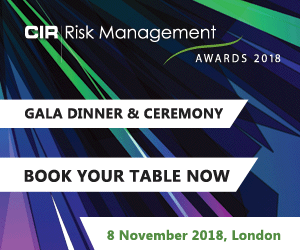 Download the latest
digital edition of
CIR Magazine
Power transmission and distribution risk
Description
Mark Evans talks to Barry Menzies, head of MIDEL ester-based dielectric fluids, at specialist manufacturer M&I Materials, to discover how ester fluids can help reduce the risks associated with transformer applications.
Most read stories...