Cyber breaches reported to ICO by retailers double in a year
Written by staff reporter
2017-08-14
The number of retail businesses reporting data breaches to the Information Commissioner's Office has doubled in just one year, jumping from 19 in 2015/16 to 38 in 2016/17, according to law firm RPC. It says that the risks involved in data breaches are increasing in the retail industry, as retailers accumulate more and more personal information on their customers as part of their big data initiatives.

The rise of online shopping, loyalty programmes, digital marketing and offering electronic receipts in store mean that even a small multiple retailer will be gathering exactly the kind of data that hackers will be looking for.

RPC adds that the retail industry is beginning to feel the pressure to invest more heavily in cyber security.

The regulatory burden and financial risks involved in a data breach will increase substantially when the General Data Protection Regulation (GDPR) comes into force in May 2018. These rules will make reporting breaches mandatory.

Partner at RPC, Jeremy Drew, says retailers represent a "goldmine of personal data" and that their high profile nature and sometimes aging complex systems make them a popular target for hackers.

"There are so many competing pressures on a retailer's costs at the moment – NMW rises, rates increases, exchange rate falls, as well as trying to keep ahead of technology improvements – that a proper overhaul of cyber defences can get pushed onto the back burner," he adds.

As companies are not currently required to report every attack they suffer, the actual number of data breaches in the retail sector is likely to be even higher.
Related Articles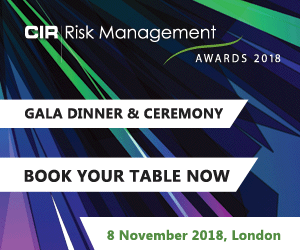 Download the latest
digital edition of
CIR Magazine
Power transmission and distribution risk
Description
Mark Evans talks to Barry Menzies, head of MIDEL ester-based dielectric fluids, at specialist manufacturer M&I Materials, to discover how ester fluids can help reduce the risks associated with transformer applications.
Most read stories...