Cyber attack top business threat for third year running – BCI/BSI report
Written by staff reporter
2018-02-09
The large-scale cyber attacks that took place last year reaffirmed the need to build cyber resilient organisations, according to the seventh edition of the BCI Horizon Scan 2018, released today by the Business Continuity Institute and the BSI. For the second year in a row, the threat of data breach ranked second.

The annual BCI Horizon Scan assessed the business preparedness of 657 organisations worldwide and shows that 53% of business continuity and resilience professionals are concerned about the possibility of a cyber attack. Meanwhile, 42% are worried about the possibility of a data breach, and 36% concerned about unplanned IT or telecom outages.

Physical security challenges also remain a major concern for organisations, with 18% of businesses identifying interruption to utility supply and adverse weather as severe threats.

The report also suggests that professionals are becoming increasingly aware of the benefits that business continuity brings to their organisations. The uptake of the international management system standard for business continuity (ISO 22301) is growing, as is the investment made into business continuity management programmes.

The report also suggests a positive correlation between the amount of time organisations adopt and embed business continuity arrangements and the likelihood of businesses to keep investing in them. 86% of organisations who have had business continuity plans in place for five years or more stated that they will either increase or maintain their investment in business continuity.

Both SMEs and large enterprises are more inclined to maintain their investment in business continuity at appropriate levels, with only 6% (SMEs) and 12% (large enterprises) planning budget cuts; a reduction of 1% and 4% respectively from last year's findings.
Related Articles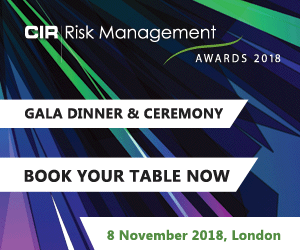 Download the latest
digital edition of
CIR Magazine
Power transmission and distribution risk
Description
Mark Evans talks to Barry Menzies, head of MIDEL ester-based dielectric fluids, at specialist manufacturer M&I Materials, to discover how ester fluids can help reduce the risks associated with transformer applications.
Most read stories...