Corporations ranked by climate influence in new report
Written by Mark Evans
2017-09-29
InfluenceMap has released a report that ranks global corporations by their climate influence. Currently companies are generally judged by their direct carbon footprint, but the report highlights how constructive and obstructive lobbying by companies can have a significant impact on climate policy.

Responding to the findings, ClientEarth's Alice Garton said: "Lobbying should come under the same scrutiny as any other business activity. If companies are making a concerted effort to undermine climate policy, they may well be driving a systemic risk that will impact portfolios."

The 50 most influential companies are a mixture of those in opposition to measures (such as ExxonMobil) or those that are supportive of decarbonisation polices (like Apple and Unilever).

InfluenceMap's research shows the number of pro-climate companies has expanded since the Paris Accord and the 2016 US election. The reports predicts that this trend is likely continue as more large corporations around the world make the case to governments for an ambitious and consistent climate-related policy to help them meet their decarbonisation goals cost effectively.

A full list of the 50 companies and report is available here.
Related Articles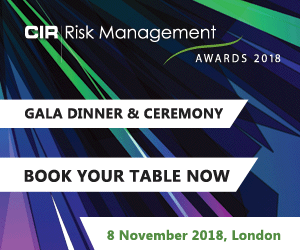 Download the latest
digital edition of
CIR Magazine
Power transmission and distribution risk
Description
Mark Evans talks to Barry Menzies, head of MIDEL ester-based dielectric fluids, at specialist manufacturer M&I Materials, to discover how ester fluids can help reduce the risks associated with transformer applications.
Most read stories...