Corporate Risk Assocs receives R&D grant
Written by staff reporter
2017-02-28
A risk and safety consultancy that provides services to safety critical industries has been awarded an R&D grant worth almost £70,000 which will be used by the company to help improve the safety and operations of civil nuclear power plants.

Using the grant, UK-based Corporate Risk Associates (CRA) will be conducting a research project aimed at enhancing the industry's understanding of potential system failures in nuclear power plants, aiding both plant safety and the uninterrupted supply of electricity.

Speaking about the grant, Jasbir Sidhu, CEO of CRA said: "We are delighted to have been awarded this grant which will see CRA develop a process to generate realistic reliability estimates of SMART Control and Instrumentation (SC&I) to increase the safety within nuclear power plants."

The industry uses assessments of the reliability of engineered systems to understand safety margins. Sidhu says the reliability of SC&I technology is difficult to substantiate due to the inclusion of software, and this leads to an assumption that it performs much worse than indicated by operational experience.

"Current methods adopted in the industry involve using high confidence values based on Safety Integrity Levels (SILs), as stipulated in standards such as IEC 61508/IEC 61513. We firmly believe this current method does not give a good indication of the 'true' reliability, as SIL figures are considered to be highly conservative," he says. "As such, we are extremely passionate about this project and developing a process that can ensure future decisions are based on realistic reliability estimates.

Awarded by Innovate UK, the UK's innovation agency which works with people, companies and partner organisations to find and drive the science and technology innovations that will grow the UK economy, the research will be completed throughout the course of this year.
Related Articles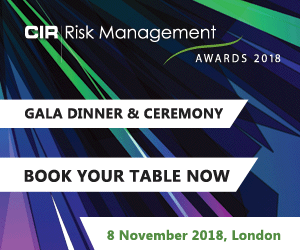 Download the latest
digital edition of
CIR Magazine
Power transmission and distribution risk
Description
Mark Evans talks to Barry Menzies, head of MIDEL ester-based dielectric fluids, at specialist manufacturer M&I Materials, to discover how ester fluids can help reduce the risks associated with transformer applications.
Most read stories...