Commercial vessel reportedly hijacked off Somalia coast
Written by staff reporter
2017-03-14
A commercial vessel, thought to be an oil freighter, has been hijacked by suspected Somalia-based pirates in the Indian Ocean. According to reports from Red24. the vessel, with eight crew members, has been taken to the Alula area of Puntland.

The incident is one of the first ship hijackings in the area after several months. The international naval response to insecurity off the coast of Somalia has been one of the reasons for a significant decline in acts of piracy from Somalia-based armed groups in recent years; however, the potential threat from the region remains elevated.
Related Articles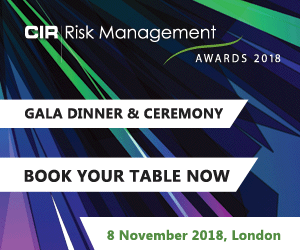 Download the latest
digital edition of
CIR Magazine
Power transmission and distribution risk
Description
Mark Evans talks to Barry Menzies, head of MIDEL ester-based dielectric fluids, at specialist manufacturer M&I Materials, to discover how ester fluids can help reduce the risks associated with transformer applications.
Most read stories...