Claims service falling short of SME expectations
Written by staff reporter
2017-08-04
According to an independent survey of SME insurance customers, commissioned by Lorega, there remains a clear gap between the experiences and expectations of SMEs in the UK when it comes to making a commercial insurance claim, with almost 70% of SMEs saying interim and final claims amounts not agreed promptly.

Loerga's study found that 60% of SMEs received no advice on loss mitigation as part of the claims process; that only in 16% of cases businesses had had a loss adjuster visit with 24 hours of reporting a claim and that 60% had no regular communication from their insurer on claim progress.

Despite the growing appetite and interest in SME insurance products and distribution opportunities, Lorega's survey found the experiences of those making claims were still lacking. For SMEs who had made a claim of over £5,000 in the last two years, their experiences revealed insurers still have some way to go to address the concerns highlighted in the Financial Conduct Authority's 2015 thematic review of SME claims.

Some 53% of respondents to this survey said they were given no explanation of who was responsible for their claim and the same percentage said they were provided with no information on their cover and claim coverage. When it came to claim settlement, nearly 70% indicated their insurance company or its loss adjuster did not agree interim and final claims amounts promptly.

When asked to what extent their insurance company and its loss adjuster understood the impact of the loss on the business, over half of SMEs said they only understood somewhat or partially. Just under 6% said they did not understand at all.

The results of those who made a claim contrasted with what many SMEs expected their insurer to provide. SMEs surveyed who had not made a claim, had clear views on the most important aspects they would expect to receive as part of the claims service. At the top of the list was for their insurer to provide regular communication on the claim's progress. This was closely followed by advice and support in preparing a claim and prompt agreement of interim and final claims settlements.

Expectations around receiving information on cover and which sections might be relevant for the type of claim being made and guidance from their insurer on how to mitigate the impact of the loss on their business also featured highly.
Related Articles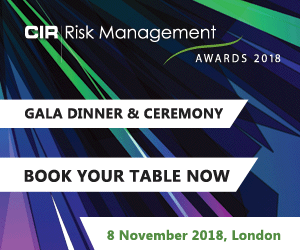 Download the latest
digital edition of
CIR Magazine
Power transmission and distribution risk
Description
Mark Evans talks to Barry Menzies, head of MIDEL ester-based dielectric fluids, at specialist manufacturer M&I Materials, to discover how ester fluids can help reduce the risks associated with transformer applications.
Most read stories...