China typhoon downgraded to tropical storm
Written by staff reporter
2016-09-28
According to catastrophe modelling firm AIR Worldwide, after crossing Taiwan, Typhoon Megi has since been downgraded to a tropical storm, currently moving west-southwestward and expected to bring further rain before gradually dissipating later this week.

"Coastal areas of Fujian experienced between 200 and 300 mm of rain in just 24 hours from Tuesday to Wednesday morning with some areas receiving more than 300 mm, raising levels of local rivers above alert levels and elevating the risk of mudslides and flooding," said Dr. Anna Trevino, senior scientist at AIR Worldwide. "At its largest, Typhoon Megi was 500 km in diameter. Megi is the 17th typhoon of the year, and the third storm to impact Taiwan in two weeks."

Fujian Province is experiencing widespread flooding caused by excessive rainfall. The provincial flood control office said the streets in the capital of Fuzhou are waterlogged. Winds have toppled trees, causing further disruption. Flight cancellations and school closures have been reported along the coast of Fujian. Megi has also caused the collapse of several structures in Quanzhou, according to the Chinese News Service.

According to AIR, Fujian is one of China's more affluent provinces. Its capital, Fuzhou, is located on the coast and has a population of more than 7 million. Residents in urban areas typically live in mid- or high-rise apartment buildings, many of which have commercial establishments on the ground floor. Mid-rise buildings are often confined masonry, while high-rises tend to be reinforced concrete or steel. China's commercial and industrial building stock is diverse, and generally more resistant to wind and water damage than residential structures. Historically, dominant construction types in China are unreinforced masonry made from adobe or brick, or brick with a light wood frame. These are still prevalent in more rural areas and are unlikely to be insured.
Related Articles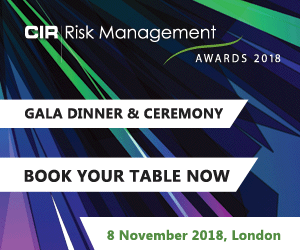 Download the latest
digital edition of
CIR Magazine
Power transmission and distribution risk
Description
Mark Evans talks to Barry Menzies, head of MIDEL ester-based dielectric fluids, at specialist manufacturer M&I Materials, to discover how ester fluids can help reduce the risks associated with transformer applications.
Most read stories...