Cat 4 hurricane sets sights on Cuba
Written by staff reporter
2016-10-03
Tropical Storm Matthew, currently a category 4 hurricane and located over the central Caribbean Sea, is forecast to make landfall in Cuba in the next 48 hours. Hurricane warnings have been issued for Haiti, Jamaica, and eastern Cuba, which are expected to be significantly affected by the storm.

The US National Hurricane Centre forecasts heavy rainfall and strong winds (up to 230km/h) which may lead to flash flooding, mudslides and other hazards. Flooding and associated disruptions due to heavy rains were reported in Kingston, the capital of Jamaica, on 2 October. Reports indicate that authorities in Haiti and Jamaica have urged people living along vulnerable coastal areas to evacuate. A number of flight cancellations have been reported in the region, including in Cuba and Jamaica. Reports indicate that over 1,000 emergency shelters have been erected throughout Haiti and that the Jamaican Defence Force has been readied to engage in rescue and response services.

Disruptions to air travel and potential disruptions to road travel are possible in the impacted areas over the near term.
Related Articles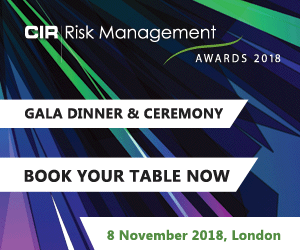 Download the latest
digital edition of
CIR Magazine
Power transmission and distribution risk
Description
Mark Evans talks to Barry Menzies, head of MIDEL ester-based dielectric fluids, at specialist manufacturer M&I Materials, to discover how ester fluids can help reduce the risks associated with transformer applications.
Most read stories...