CJC publishes major report on NIHL claims

Written by Deborah Ritchie
2017-09-06
DAC Beachcroft partner and head of strategic litigation, Andrew Parker, has led a major new initiative for the Civil Justice Council (CJC) to resolve noise-induced hearing loss claims more cost-effectively. NIHL claim numbers rose dramatically between 2010 and 2015, reaching over 87,000 in early 2015.

The report, compiled by Parker and published by the CJC today, sets out a matrix of fixed recoverable costs for various stages, pre and post-litigation, for routine fast-track NIHL claims. It also recommends improvements to the pre-action process, such as requiring claimants to provide more detailed letters of claim, including an audiogram from an accredited audiologist and a schedule of employment from HMRC to verify the claimant's working history.

"The proposals we came up with will cover a significant majority of NIHL claims," explained Parker. "I am very grateful to all those who worked with me and helped to achieve a successful conclusion to a complex set of problems.

"The fixed costs which we've put forward were agreed by all sides as a fair outcome and, together with changes we also suggested such as requiring claimants to provide more detailed letters of claim that include an audiogram from an accredited audiologist, should see a real improvement in how NIHL claims are handled," he added.

The report has been endorsed by the Master of the Rolls, Sir Terence Etherton, who has submitted it to the Lord Chancellor, the Rt. Hon. David Lidington, recommending that its findings should be adopted as part of the wider review of fixed costs.
Related Articles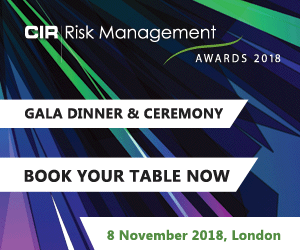 Download the latest
digital edition of
CIR Magazine
Power transmission and distribution risk
Description
Mark Evans talks to Barry Menzies, head of MIDEL ester-based dielectric fluids, at specialist manufacturer M&I Materials, to discover how ester fluids can help reduce the risks associated with transformer applications.
Most read stories...