CFC launches kidnap and ransom cover
Written by staff reporter
2016-11-22
Specialist lines underwriting agency, CFC has announced the launch of its new K&R product. CFC policyholders will have the choice of expert risk management companies including S-RM and red24 through which they can also access training and support to help prevent a kidnap or ransom incident.

Backed by a consortium of Lloyd's syndicates, the cover comes with access to its 24/7 global incident response hotline. K&R practice leader Mark Baker, says any company sending their staff abroad should consider having kidnap and ransom cover. "Our new K&R policy addresses these threats clearly and concisely and can be tailored for a wide range of companies and individuals. More importantly, we understand that a highly skilled and swift response is of the utmost importance if something does go wrong in this area of insurance."

With the growth of cyber extortion as a very real threat to businesses, CFC's policy provides cover for this including the reimbursement of ransom paid and additional expenses incurred as a result of the extortion. CFC also provides access to cyber response consultants who can assist in mitigating the consequences of a cyber attack.

CFC's policy includes legal and expense cover and extended personal accident benefits, with the option for additional endorsements.
Related Articles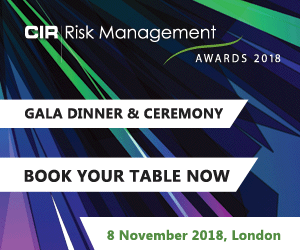 Download the latest
digital edition of
CIR Magazine
Power transmission and distribution risk
Description
Mark Evans talks to Barry Menzies, head of MIDEL ester-based dielectric fluids, at specialist manufacturer M&I Materials, to discover how ester fluids can help reduce the risks associated with transformer applications.
Most read stories...