Budget 2016: Insurance industry fears potential IPT hike
Written by staff reporter
2016-03-15
Insurers are urging the Chancellor to avoid a further increase in Insurance Premium Tax (IPT). George Osborne is believed to be considering hiking up the rate of IPT. This is after increasing the standard rate from 6% to 9% just four months ago.

"Speculation over a possible increase in IPT is of course bad news for UK insurers but should worry us all. We are already under-insured as a society and any increase in premiums will inevitably lead to some individuals or businesses deciding to do without as the costs are passed on to end users, commented Adrian Smith, global head of Insurance Premium Tax (IPT), at KPMG.

"Given IPT was raised from 6% to 9.5% last summer, the tax would have more than doubled in 9 months if it did rise to 12.5%. Increasing IPT to 12.5% is likely to generate an additional £1.5bn for the government, bringing the total IPT take to £6bn per annum.

Smith says foreign based insurers that do not always take IPT into account when underwriting risks located in this country may look to benefit further, though consumers should be mindful that they may not have the same level of regulation or protection.

"In European terms the mooted rate of 12.5% is higher than the average Member State rate," he explained. "The UK insurance industry is a major strength for the economy and the politicians must ensure it remains competitive."
Related Articles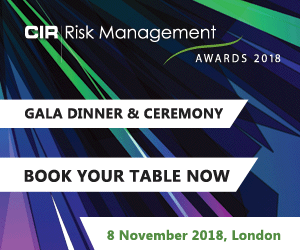 Download the latest
digital edition of
CIR Magazine
Power transmission and distribution risk
Description
Mark Evans talks to Barry Menzies, head of MIDEL ester-based dielectric fluids, at specialist manufacturer M&I Materials, to discover how ester fluids can help reduce the risks associated with transformer applications.
Most read stories...