BridgeHead Software accepted on G-Cloud 8
Written by staff reporter
2016-10-19
Healthcare data management provider, BridgeHead Software has been accepted as a supplier on the latest version of the UK government's public sector cloud procurement framework, G-Cloud 8. The company's HealthStore Independent Clinical Archive (ICA) is listed under Software as a Service, while its Professional Services for Healthcare Data Management is categorised as Specialist Cloud Services on the Digital Marketplace.

BridgeHead's HealthStore ICA, a third generation Vendor Neutral Archive (VNA), offers a single, easily accessible and standards-based repository for all clinical and non-clinical data. The software allows clinicians and other users to recall data from within the repository and present it at the point of care, whether through a viewer, portal, EPR system or other relevant application. In addition, the company's robust and comprehensive disaster recovery platform, optimised for healthcare environments, allows organisations to safeguard their systems and data in the event of a corruption, loss, outage or more serious incident.

Operated by the Crown Commercial Service, G-Cloud 8 allows suppliers and contractors to bid for government contracts for cloud-based services, without needing to participate in a full tender or competition procurement process. The framework is part of the UK's drive to accelerate and simplify the process of cloud-based IT procurement, while making it easier for suppliers to sell their services to the public sector.
Related Articles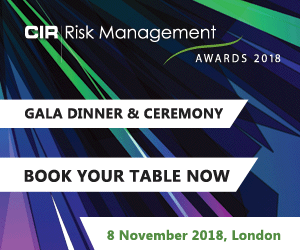 Download the latest
digital edition of
CIR Magazine
Power transmission and distribution risk
Description
Mark Evans talks to Barry Menzies, head of MIDEL ester-based dielectric fluids, at specialist manufacturer M&I Materials, to discover how ester fluids can help reduce the risks associated with transformer applications.
Most read stories...