Brexit barometer: Insurance market reacts

Written by Deborah Ritchie
2016-04-04
Leaving the European Union would be bad for Lloyd's of London, according to the majority of market professionals.

This is according to the latest research commissioned by Haggie Partners, City-based financial public relations consultancy, which found that two thirds of practitioners believe Brexit would 'hurt' or 'severely damage' London's £60 billion international insurance market. About a quarter believe it will have no impact, while only 7% believe a Brexit would benefit Lloyd's.

It's worth noting that about 70% of the respondents to Haggie's survey sell directly into the EU, and over half of the remainder sell to the bloc indirectly. Only 13% sell nothing into the EU. According to Haggie, nearly 59% 'believe that the EU Single Market for insurance is the best realistic international regulatory regime' for Lloyd's insurers. As Lloyd's expands its international presence, 46% of respondents chose the EU as the top priority for development, compared to 24% selecting China, 17% Latin America, 11% India, and 6% the Middle East.

Lloyd's has clearly stated its preference for Britain to stay within the EU. At the end of February, Lloyd's chairman John Nelson said the Council of Lloyd's "unanimously concluded" that remaining in the EU would be the best outcome, but that Lloyd's has been developing contingency plans in the event that the referendum results in the UK leaving the EU. "We are seeking to ensure that in such circumstances the Lloyd's market can continue to access those markets," he stated. "Inevitably, that access will not be as attractive as the single market access we currently enjoy."

Dr Adrian Leonard, who constructed Haggie's poll, said while the vast majority of companies in the London Market agree, it's not unanimous. "The survey has uncovered some tensions at Lloyd's," Leonard said. "Brokers may not be looking for business in the places where insurers want it to come from."

Since the start of the Brexit campaign, businesses large and small have been vocal in their views. The last few weeks have seen British Chambers of Commerce director-general, John Longworth, being suspended then resigning after he personally supported leaving the EU – contrary to the BCC's designated neutrality. Bank of England governor Mark Carney, meanwhile, told the Treasury Committee that an exit vote could create economic uncertainty, although he added that remaining in the EU also carried risks. And amid its pessimistic forecast for the economy in late March, the Confederation of British Industry said a Brexit would cost £100bn and 1m jobs by 2020. It says 80% of its 190,000 business members think being in EU is best for their business.

In UK life and health, meanwhile, the vast majority of insurers believe Brexit would benefit the market. This is according to the latest reader survey from Life Insurance International, which found that three-quarters of insurance professionals say the industry would be better off if the UK leaves the EU. The remainder (25%) felt the sector would be moderately negatively impacted if a Brexit occurred. Legal & General, for instance, has said a vote to leave would have little direct impact on trading for the company as its customer base is located very largely in the UK, the US and Asia.

There are a range of implications for insurers and reinsurers of a vote by the UK to leave the EU. A vote to exit means a potentially extended period of negotiation, and no certainty on what would happen in the markets and the economy as a result. The public are not voting on a specific proposal on a new UK relationship with the EU, simply being asked whether to leave or to remain.

The Brexit referendum has been set for Thursday 23 June 2016.

Brexit implications: Ten things insurers should know (Source: Hogan Lovells International LLP)

Amid the uncertainty, law firm Hogan Lovells has flagged some major potential implications of Brexit for insurers.

1. Licences: The right of in insurer to passport (essentially to carry on business in all EEA states by having a licence in just one of them) between the UK and the remaining EEA states may be lost. So a UK insurer may need additional licences to carry on business in the 30 other EEA states. Or its group may need to form a new insurer based in one of those EEA states. Likewise an EU insurer may need an additional licence to carry on insurance business in the UK. Or its group may need to form a new UK insurer.

2. Regulation: The current right of an insurer to be subject to prudential regulation (eg. on solvency and governance) only in its home state could be lost. So a UK insurer operating in the rest of the EEA could be subject to host state prudential requirements in each EEA state in which it operates. Similarly an EU insurer operating in the UK could be subject to host state (UK) prudential requirements, in addition to those which are applied in its EU home state. The regulation of groups could lead to duplication of work if groups are required to account to regulators in both the UK and the EU.

3. Reinsurance: If you are a UK reinsurer, EEA states may be able to restrict your ability to cover local risks, for example by denying local cedants credit for the reinsurance you provide to them unless you post collateral in their favour.

4. Change of control: If you are looking to acquire a stake in a UK insurer, it may be that the UK government will not be constrained by the limited grounds for refusing a change of control that currently apply under the EU Acquisitions Directive.

5. Insurance business transfers: If you are a UK insurer, an insurance business transfer that you undertake may not be binding on your EEA policyholders. You may no longer be able to transfer business to a transferee situated elsewhere in the EEA.

6. Judgments: Judgments obtained in the UK may no longer be enforceable in other EEA states.

7. Intellectual property: If you have registered a trade mark or other IP in the UK, that may no longer be protected in other EEA states.

8. Data: It is unclear whether the UK would be considered sufficiently safe for data to be lawfully transferred to it under EU data protection legislation.

9. Tax: Leaving the EU could mean that UK companies cease to be able to benefit from tax advantages currently available as a result of the EU's fundamental freedoms, for example, those provided by the Parent-Subsidiary Directive, the Merger Directive and the Capital Duty Directive.

10. General legal uncertainty: In relation to UK law that is derived from EU law, how will UK judges interpret the UK law? In line with ECJ interpretation, even new ECJ interpretation post-Brexit?
Related Articles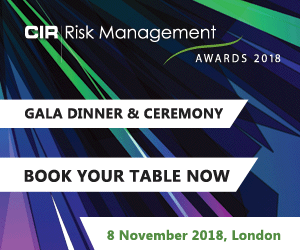 Download the latest
digital edition of
CIR Magazine
Power transmission and distribution risk
Description
Mark Evans talks to Barry Menzies, head of MIDEL ester-based dielectric fluids, at specialist manufacturer M&I Materials, to discover how ester fluids can help reduce the risks associated with transformer applications.
Most read stories...