Brexit: Article 50 to be triggered in first quarter

Written by Deborah Ritchie
2016-10-03
Theresa May outlined on Sunday the timetable for starting Brexit negotiations. Article 50, she said, is to be triggered by the end of March 2017.

Since the prime minister's announcement, sterling fell sharply to a three-year low against the euro, before recovering some ground -- bouyed by September's positive manufacturing sector results. The initial fall on the FTSE following the referendum has since recovered, and is currently up almost 10%.

Responding to a speech given by the Chancellor, Philip Hammond, at the Conservative Party Conference, UK business group the CBI said it welcomed the government's move to "set out the right chapter headings" on how to boost confidence in the economy.

We must now hear more on how government will work with business to build an inclusive, long-term industrial strategy," commented CBI director-general Carolyn Fairbairn. "The Autumn Statement must move us several steps on to drive future investment and innovation across the country."

"The potential shortfall from a loss of EU funding has been a grave concern for many UK universities and businesses, so the news that the government is extending its commitment to meet those funds will bring some relief."

But, she added, the core challenge still remains- that is to get the best deal for the UK and keep the economy on track. "Government needs to set out a roadmap of engagement with businesses to truly understand the needs and concerns of businesses on the ground," she urged.
Related Articles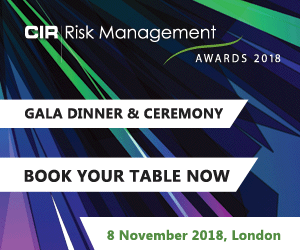 Download the latest
digital edition of
CIR Magazine
Power transmission and distribution risk
Description
Mark Evans talks to Barry Menzies, head of MIDEL ester-based dielectric fluids, at specialist manufacturer M&I Materials, to discover how ester fluids can help reduce the risks associated with transformer applications.
Most read stories...