Banks top data protection scoreboard
Written by staff reporter
2017-11-06
With just 200 days to go until the introduction of the General Data Protection Regulation (GDPR) on 25th May 2018, new research from management consultancy Baringa Partners suggests that the banking sector is in a strong position when it comes to data governance.

Baringa's survey reveals that banks top the rankings when it comes to who consumers trust with their personal data. More than three quarters (77%) of people say they trust their bank, compared to 62% for insurers, 59% for energy companies and 58% for TV, phone or internet providers.

These high levels of trust seem to be driven by knowing what personal data is currently held on them, true for more than half (54%) of bank customers, compared to 42% of insurance and TV, phone or internet customers, and just 40% of energy customers. Banks also score highest for communicating the right amount with their customers about their personal data at 55%, compared to 46% for insurers, energy companies and TV, phone or internet providers.

Director at Baringa, Daniel Golding, believes customer loyalty has a big role to play. "Despite the financial crisis, it is clear that people's faith in banks has not disappeared entirely. Trust is highest where people feel there is a long-standing relationship, so the low churn among banking customers compared to energy or internet providers works in their favour. While banks are the guardians of our hard-earned savings, we are happy for them to be guardians of our personal data, too."

The study was conducted online by Opinium between 1st and 4th September 2017 among a nationally representative sample of 2,009 UK adults.
Related Articles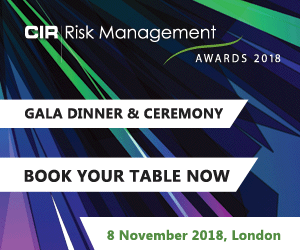 Download the latest
digital edition of
CIR Magazine
Power transmission and distribution risk
Description
Mark Evans talks to Barry Menzies, head of MIDEL ester-based dielectric fluids, at specialist manufacturer M&I Materials, to discover how ester fluids can help reduce the risks associated with transformer applications.
Most read stories...