BP sees rising oil use
Written by Mark Darvill-Evans
2017-01-26
BP has published its annual Energy Outlook, which sees the move from fossil fuels to sustainable energy in the Western world being outpaced by the growth in demand from Asia.

The company estimates that over the next 20 years the energy transition world's economy will almost double in size, driven by fast-growing emerging economies, as more than two billion people are lifted from low incomes.

In terms of the environment, the company also sees a shift toward lower carbon fuels, however the report, that sets out the most likely pattern of events according to BP, admits that even with rapid gains in energy efficiency, energy demand will increase by 30 per cent, and that it is likely that carbon emissions will continue to increase unless there are global policy changes.

BP predicts that by 2035 fossil fuels will remain the dominant source of energy, with renewables, nuclear and hydro energy providing half of the additional energy required. Natural gas is expected to grow faster than oil or coal, helped by the rapid growth of liquefied natural gas increasing the accessibility of gas across the globe.
Related Articles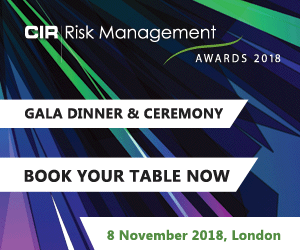 Download the latest
digital edition of
CIR Magazine
Power transmission and distribution risk
Description
Mark Evans talks to Barry Menzies, head of MIDEL ester-based dielectric fluids, at specialist manufacturer M&I Materials, to discover how ester fluids can help reduce the risks associated with transformer applications.
Most read stories...