BOOK: The Cyber Security Dilemma, by Ben Buchanan
Written by (reviewer) Deborah Ritchie, editor, CIR
2017-05-05
The Cyber Security Dilemma
Ben Buchanan, Hurst, 2016. Reviewed by Deborah Ritchie, Editor, CIR

This is a timely analysis of the increasing intrusion into strategically important cyber networks. "To assure their own cyber security, states will sometimes intrude into the strategically important networks of other states and will threaten – often unintentionally – the security of those other states, risking escalation and undermining stability," the author writes. "This concept is hereafter referred to as the cyber security dilemma."
The proposition derives from the more established concept of the security dilemma that nations unintentionally induce fear in other states as they secure themselves. The result is that these other states are likely to respond, seeking to reaffirm their own security but in the process unintentionally threatening others and risking still further escalation.

Buchanan is a postdoctoral Fellow at Harvard University's Belfer Centre for Science and International Affairs, where he specialises in the intersection of cyber security and statecraft. Buchanan points out that the development of new weapons, the deployment of military forces and the collection of intelligence by intrusive means can all cause the security dilemma, which varies according to technology, geography and the states involved, and the pitfalls are particularly severe when there is "a perception of offence-dominance, when offence and defence are hard to differentiate, when states are greedy or not well-understood, and when there is no flow of credible information or no stable status quo. The risk of unintentional threats, amplified by these variables, can compound and form an hazardous cycle."

With The Cyber Security Dilemma: Hacking, Trust and Fear Between Nations, author Ben Buchanan provides a technically grounded account of the increasing intrusions into cyber networks, demonstrating that international relations are as relevant to the digital world as they are to the physical.
Related Articles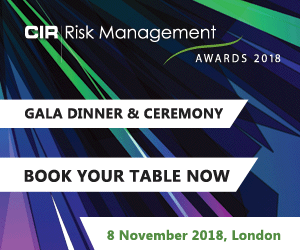 Download the latest
digital edition of
CIR Magazine
Power transmission and distribution risk
Description
Mark Evans talks to Barry Menzies, head of MIDEL ester-based dielectric fluids, at specialist manufacturer M&I Materials, to discover how ester fluids can help reduce the risks associated with transformer applications.
Most read stories...