BOOK: The Risk Management Handbook
Written by (reviewer) Deborah Ritchie, editor, CIR
2016-09-09
The Risk Management Handbook
Edited by David Hillson, Kogan Page, 2016

There's a lot crammed into this book – packed with references and useful tools, this is one of the most up to the minute guides to risk management available. The book's editor, David Hillson is an experienced risk practitioner and consultant, and has ten titles on the topic to his name. His recent focus has been on risk culture, appetite and attitudes.

What's particularly useful about this title is that each chapter is set out in the same format – asking the same questions about the specific risk dimension it sets out to address. These include enterprise risk management, by Liz Taylor; governance risk and compliance, by Robert Toogood; stakeholder risk management, by Dr Lynda Bourne and Patrick Weaver; ethics in risk management, by Giusi Meloni and cyber risk management, by Ben Rendle.

A subsequent section on emerging trends examines the up-to-the-minute challenges faced by organisations as they pursue the management of risks and the pressures experienced and paths crossed in doing do. These include country risk management; communicating uncertainty; risk-based decision making; leadership in complex organisations; resilience; organisational change management, risk in development aid practice and social media risk.

Multi-contributor, each chapter written by field experts – many of them well-known in the industry. Hillson himself provides a final chapter on the future of risk management, which examines our need to confront risk and explores the various ways in which it might develop. "The reason that risk is such a fascinating topic," Hillson writes, "is precisely because it is constantly changing. New approaches and application areas emerge, new dimensions of risk management are discovered, and new insights into the meaning of risk are revealed."

And with this book, expect to get exactly that. As it covers a range of topics, don't expect too much detail on individual topics, but still a lot of ground is covered within its 300 pages.
Related Articles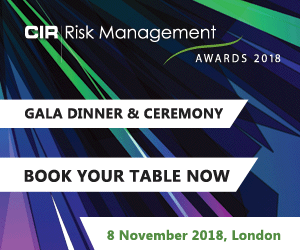 Download the latest
digital edition of
CIR Magazine
Power transmission and distribution risk
Description
Mark Evans talks to Barry Menzies, head of MIDEL ester-based dielectric fluids, at specialist manufacturer M&I Materials, to discover how ester fluids can help reduce the risks associated with transformer applications.
Most read stories...