BOOK: Strategic Internal Communication, by David Cowan
Written by (reviewer) Deborah Ritchie, editor, CIR
2017-07-24
Strategic Internal Communication
David Cowan, Kogan Page, 2017

We live in a very noisy communications age; and one in which public and private debates can be heated and blurred (social media, take a bow). Now, more than ever, there are many business benefits to getting internal communications right. Internal communications, employee engagement and cultural integration are as important in peace time as they are in a crisis.

The author, Dr David Cowan, is a visiting scholar of the Communication Department at Boston College in the US. The former global head of internal communications at ArcelorMittal, he's worked with a variety of clients over the course of his career, including Honeywell Aerospace, SAP, Saudi Aramco and Hewlett-Packard.

The initial chapters of Cowan's latest book offer some insights into communication and dialogue principles – designed to help business communicators and managers consider modern communication thinking. The question of organisational culture is also tackled, as is change management communications. Chapter four considers how technology is revolutionising communications – for better or for worse. The following chapters examine in more depth the areas of intelligence, emotion, interpretation and narrative – in a way that is designed to deepen the reader's appreciation of each element. All of these are then drawn together in a chapter designed to help the reader use dialogue to "foster powerful internal communications and improved employee engagement".

This book does not feature a section or chapter entitled 'risk'; but would still be a worthwhile read for crisis communications professionals and other practitioners seeking to better understand the human factor in the modern communication age.
Related Articles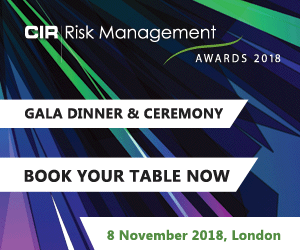 Download the latest
digital edition of
CIR Magazine
Power transmission and distribution risk
Description
Mark Evans talks to Barry Menzies, head of MIDEL ester-based dielectric fluids, at specialist manufacturer M&I Materials, to discover how ester fluids can help reduce the risks associated with transformer applications.
Most read stories...