BOOK: Risk Maturity Models
Written by (reviewed by) Deborah Ritchie and staff
2016-09-13
Risk Maturity Models
Domenic Antonucci, Kogan Page, 2016

There is a famous adage," the author writes, that 'Essentially, all models are wrong, but some are useful' (Box, 1976). This excellent adage is true for risk maturity models as well. Is a risk maturity model just a tool, in a pejorative sense? The answer is both yes, and... no."

Risk maturity models can be powerful tools to developing risk management maturity. In his latest book, Domenic Antonucci takes the readers on a journey from the initial modification of capability modelling in 1997 and its evolution into a risk maturity model through to the multiple models in the market today. Antonucci is a practising chief risk officer and senior strategic risk, governance and compliance specialist. An Australian expat based in Dubai, and formerly with Marsh Risk Consulting, Shell and Red Cross, he has over 30 years' experience in risk, corporate strategic planning across Europe, Africa, the Middle East, Asia and Australia-Pacific.

Chapters include a background to risk maturity models, making the case for a risk maturity model, comparing risk maturity models against each other and tailoring and benchmarking. There is also a section on how risk, audit and board functions can benefit from risk maturity.

This book is designed to be read from cover to cover. Antonucci tells his story through a narrative and with a use of four fictional characters, each representing a mix of risk-related roles and types of organisation sectors and risk cultures. This is the author's way of promoting the importance of tailoring and could help some readers get into that different mindset.

In this book's foreword, Norman Marks (author of previously reviewed titleWorld-Class Risk Management) writes that while there is no certainty that a maturity model will drive the leaders of an organisation to embrace mature risk management, when risk management principles are considered as ways to address potential obstacles, "great reward" is possible.
Related Articles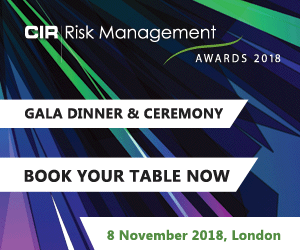 Download the latest
digital edition of
CIR Magazine
Power transmission and distribution risk
Description
Mark Evans talks to Barry Menzies, head of MIDEL ester-based dielectric fluids, at specialist manufacturer M&I Materials, to discover how ester fluids can help reduce the risks associated with transformer applications.
Most read stories...