BOOK: Rethinking Reputational Risk, Fitzsimmons and Atkins
Written by (reviewer) Deborah Ritchie, Editor, CIR
2017-04-11
Rethinking Reputational Risk
Anthony Fitzsimmons and Derek Atkins, Kogan Page, 2017

Can you estimate the financial value of your organisation's reputation? Do you understand the advantages and disadvantages that flow from it? Do you understand how much reputational damage the organisation is prepared to risk, and how much it could comfortably survive?

These are hard questions to answer. An organisation's reputation is probably its most important and valuable asset, but putting a value on it is extremely difficult; it does not appear in the balance sheet and arguably doesn't actually "belong" to the organisation. So where should you start when it comes to understanding and managing one of the most elusive aspects of risk management? Rethinking Reputational Risk: How to Manage the Risks that can Ruin Your Business, Your Reputation and You attempts to tackle this oft-neglected area.

Author Anthony Fitzsimmons is chairman of risk consultancy Reputability, and co-author of the Cass/Airmic report on corporate catastrophes – and with which readers of CIR will be well acquainted – 'Roads to Ruin'. Having graduated as an engineer, he qualified as a barrister and solicitor before spending 30 years in a City law firm watching crises unfold. Co-author Derek Atkins is a visiting Professor at the Cass Business School, teaching risk management, reputational risk and insurance, and a partner at the Reputability consultancy.

"Reputation is a crucial attribute," the authors write. "Everyone who works in an organisation should be keen to preserve and contribute to improving its strength, but this does not mean that everyone can 'own' the reputation. That would be a recipe for confusion, with duplicated effort, gaps and diverging approaches taken… A single person should take responsibility for all aspects of reputation and reputational risks and for ensuring that they are well managed…"

If reputational risk is important to you, this insightful guide could help you answer some of the hard questions relating to one of today's most critical aspects of risk management.
Related Articles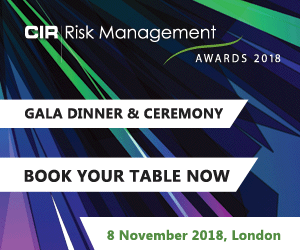 Download the latest
digital edition of
CIR Magazine
Power transmission and distribution risk
Description
Mark Evans talks to Barry Menzies, head of MIDEL ester-based dielectric fluids, at specialist manufacturer M&I Materials, to discover how ester fluids can help reduce the risks associated with transformer applications.
Most read stories...