AGCS expands crisis management team
Written by staff reporter
2015-05-07
AGCS has appointed two new experts to develop and expand its insurance products. Björn Reußwig, executive underwriter terrorism, is responsible for underwriting European terror risks and coordinates activities in this field globally. Srdjan Todorovic is head of terrorism regional unit in London, responsible for UK, Ireland, the Middle East, Australia and New Zealand. AGCS plans to increase underwriting capacity for terrorism insurance in the USA and Singapore over the course of the year.

AGCS will be offering industrial customers stand-alone cover against terrorism and political unrest for their overseas locations. Global risks are excluded from national pool solutions, such as Extremus in Germany. "Whether unrest, terrorism or war: political violence has returned to companies' risk maps over the past few years with unimaginable force. Companies want to better protect their employees, their business, and their assets. Our new products and our global network allow us to safeguard our customers against the effects of politically motivated violence in almost all countries around the world," explains Michael Hohmann, global head of liability, AGCS.

AGCS' terrorism insurance not only covers terrorism: it also protects against civil commotion even for politically unstable countries, which are often excluded in policies. Additionally, protection against political violence such as war or civil war, can be added as an optional cover component. "In the past it was often the case that in specific instances it couldn't be clarified whether it was a question of terrorism, or civil war, or even war. In order to avoid insurers pinning the responsibility on each other, a company should bundle all of these risks into one policy," Bentele says.
Related Articles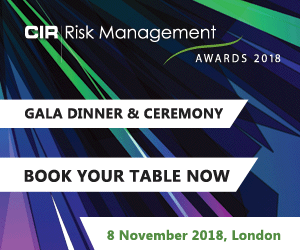 Download the latest
digital edition of
CIR Magazine
Power transmission and distribution risk
Description
Mark Evans talks to Barry Menzies, head of MIDEL ester-based dielectric fluids, at specialist manufacturer M&I Materials, to discover how ester fluids can help reduce the risks associated with transformer applications.
Most read stories...