2018 predictions: Perilous security landscape prevails
Written by Chris Ducker, Senior Director, Sungard Availability Services
2017-12-22
Security and recovery will rise further up the agenda in 2018. Malware and ransomware attacks will continue to dominate, with devastating consequences for affected businesses. With the widespread adoption of the Internet of Things, we will also see an increase in the number and complexity of endpoints, which could in turn lead to an increase in zero attacks.

Unfortunately, businesses underestimated threats in 2017 from a resilience perspective, and overestimated their recovery capability. This is supported by our own research which suggests that 30% of business correspondents who classified their security technology as "fully implemented/integrated" reported that no security improvements could be made – a bold assumption in today's perilous landscape.

Businesses will need to shed this complacency towards security and ensure they are fully aware of the changing responsibilities and liabilities around compliance. With the arrival of GDPR, organisations will be required to implement a more cohesive and integrated security and data integrity strategy. This includes the use of crisis management simulation exercises and training programmes to ensure staff are prepared for every eventuality.

On the recovery side, a comprehensive cyber security incident response plan for 2018 is crucial, to lessen the impact of any crises that may occur. Businesses are unlikely to achieve complete cyber security in 2018, but while cyber attacks continue to breach perimeter defences, they will need to significantly improve their threat detection and response position.


Sungard Availability Services proudly sponsors the CIR Business Continuity Awards. For more information, click here.
Related Articles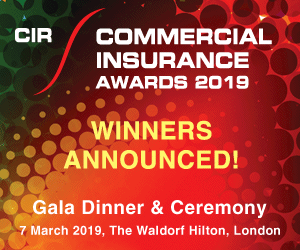 Download the latest
digital edition of
CIR Magazine
Power transmission and distribution risk
Description
Mark Evans talks to Barry Menzies, head of MIDEL ester-based dielectric fluids, at specialist manufacturer M&I Materials, to discover how ester fluids can help reduce the risks associated with transformer applications.
Most read stories...