2018 predictions: Enterprise Act represents a new tool in the policyholder's armoury
Written by John Curran, partner & James Morris, senior associate at Fenchurch Law
2017-11-29
2018 marks the first full year of implementation of a new law -- enacted by the Enterprise Act 2016 -- that allows policyholders to claim damages for late payment of insurance claims. It is now an implied term of insurance contracts that claims must be paid within a reasonable time. A breach of the term gives the policyholder a right to damages for loss suffered.

As such, we expect that with the arrival of the new year, policyholders will increasingly choose to supplement their policy claims with a threat of action for damages for loss caused by any delay in payment.

Liability for late payment damages will be most unwelcome for insurers for four reasons:

First, such a liability will not be subject to policy limits and has the potential to increase exposure beyond the confines of the policy.

Second, it is unlikely that late payment damages will be covered by reinsurance. Unless insurers have E&O cover for extra-contractual liabilities arising out of actionable claims handling, a late payment damages liability will go straight to the bottom line.

Third, once a policy claim is paid, the policyholder has a further 12 months to make a claim for late payment damages, meaning that insurers cannot necessarily close their book on a claim at the point of payment (unless they obtain a signed release at the same time).

And fourth, a court finding that an insurer has unreasonably delayed in paying a claim would be damaging PR for any insurer.

The new year may therefore usher in some behavioural change in this arena. Insurers may have to speed up their claims processes, be more liberal in making interim payments and be more transparent in keeping policyholders informed of the claims assessment process.

For policyholders, a late payment damages claim is a new weapon in their armoury as claimants. They can be expected to use it liberally. But to take full advantage and maximise the bad PR for insurers of a late damages claim, policyholders will be best served by having their disputes conducted in open court rather than behind the closed doors of an arbitration where insurers can hide away their claims practices. For that reason, policyholders should consider demanding jurisdiction clauses in their policies and rejecting arbitration as a means of resolving disputes.
Related Articles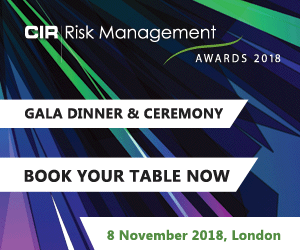 Download the latest
digital edition of
CIR Magazine
Power transmission and distribution risk
Description
Mark Evans talks to Barry Menzies, head of MIDEL ester-based dielectric fluids, at specialist manufacturer M&I Materials, to discover how ester fluids can help reduce the risks associated with transformer applications.
Most read stories...