Judging panel 2021
John Bolton, Group Head of Resilience, AXA Group
Jon Evett, Global Resilience, Security & Risk Consultant
Karen King, IT Continuity & Resilience Specialist, Clifford Chance
Greg Pinchbeck, Enterprise Resiliency, Global Head of Business Continuity and Disaster Recovery Governance, Dell Technologies
Virag Shah, Global Head of Business Continuity Management, Hitachi Vantara
Russell Williams, Head of Business Continuity and Resilience, N Brown Group
Chairman: Deborah Ritchie, Group Editor, CIR Magazine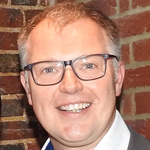 John Bolton, Group Head of Resilience, AXA Group
John Bolton is the Group Head of Business Continuity Management at AXA Group, where he has executive responsibility for the AXA Groups Global Business Continuity; strategy, internal training, awareness programmes and Groups business continuity governance. He has over 20 years' experience working in the field of Operational Resilience, both as a Business Continuity and Crisis Manager, within the financial services and media sectors and as a Consultant, leading consultancy teams in Europe and the US.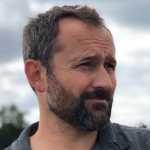 Jon Evett, Global Resilience, Security & Risk Consultant
With over 20 years' experience manging complex physical risk, Jon's career spans from overseas and domestic counter-terrorism commitments, through commercial real estate, upstream oil and gas, financial services and multi-sector consulting. Jon's formative experiences include extended resilience operations in hostile environments, in addition to corporate roles focused on resilience strategy and leadership, including for Canary Wharf Group, Barclays, Olive Group/Restrata, Shell, Deutsche Bank and JPMorgan Chase & Co. Jon now designs programmes to help organisations control and mitigate the threat of physical disruption risk, on which their operational resilience models can build.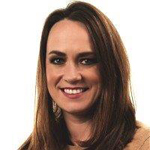 Karen King, IT Continuity & Resilience Specialist, Clifford Chance
Karen King is the IT Continuity & Resilience specialist for Clifford Chance, working as part of the information security team for one of the world's pre-eminent law firms. Karen has ten years' previous business continuity experience including roles with Burberry and Marks and Spencer plc where she transitioned to BC from an operational retail focused role. Karen is particularly skilled at incident management and training and exercising teams from store level through to C-suite. Karen is a certified lead implementor for ISO22301, lead auditor for ISO27001 and is certified in Information Security Management Principles (CISMP).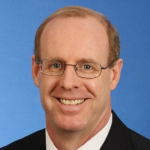 Greg Pinchbeck, Enterprise Resiliency, Global Head of Business Continuity and Disaster Recovery Governance, Dell Technologies
Greg has 20 years' experience focused on leading business continuity, disaster recovery, crisis and third party risk management teams in financial services and technology organisations. Prior to working for Dell, Greg served as the Director of Continuity of Business for Global Consumer Banking at Citigroup for over seven years and also led GCB third party risk management for three of those years. He has held similar global resiliency roles at The Royal Bank of Scotland, Americas and JPMorgan Chase. Greg also has consulting experience with PwC and Deloitte.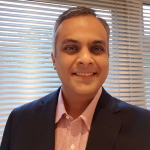 Virag Shah, Global Head of Business Continuity Management, Hitachi Vantara
Virag has over 20 years' industry experience and is currently working for Hitachi Vantara as Global Director of its Business Continuity Management Programme. Previous roles include working for Hitachi Vantara as regional manager, Internal Audit EMEA. He has held senior risk management, consulting and audit positions for Sodexo Group, IDT Telecom and a top tier accounting firm. Virag is a post-graduate with an MBA from University of Strathclyde Graduate School of Business and is certified as CBCI, CRMA, CIA & CISA. He is a member of the Business Continuity Institute, the Information Systems Audit & Control Association and the Institute of Internal Auditors.
Russell Williams, Head of Business Continuity and Resilience, N Brown Group
Russell Williams is head of business continuity and resilience at online retailer, N Brown Group. Over the last 20 years, Russell has specialised in all areas of business continuity, operational resilience, disaster recovery and crisis management. As both a consultant and an in-house specialist, he has devised and implemented enterprise-wide business continuity and resilience programmes on four continents for dozens of organisations in many different market sectors. Following an 18-year career in the telecommunications industry with Cable & Wireless, Russell has held senior business continuity and resilience-based roles at Deutsche Bank, TNT, The Very Group, Fujitsu and HomeServe. Russell was named the Business Continuity & Resilience Manager of the Year in 2016.