Judging panel 2020
John Bernard, Global Head of Group Corporate Security, Aviva
Matt Horrox, Head of Resilience and Business Continuity, Norges Bank Investment Management
Penny Killow, Vice-President and Business Continuity Manager, Moody's Corporation
Karen King, IT Continuity & Resilience Specialist, Clifford Chance
Jaimini Patel, Risk and Business Continuity Manager, Roche Diagnostics
Tom Roepke, Executive Director, Enterprise Resilience & North America Operations, Security, Safety & Sustainability, Sony Pictures Entertainment
Edward Sherley-Price, Head of Operational Resilience, Europe, Visa
Chairman: Deborah Ritchie, Group Editor, CIR Magazine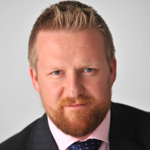 Matt Horrox, Head of Resilience and Business Continuity, Norges Bank Investment Management
Matt is Head of Resilience and Business Continuity for NBIM, Norway's sovereign wealth fund which ensures responsible and long-term management of revenue from Norway's oil and gas resources in the North Sea. Prior to NBIM, Matt was Head of Group BCM at Bank of Ireland and Head of Strategy – Operational Resilience for Nationwide Building Society. He has 15 years consulting experience with WS Atkins, Control Risks and KPMG where he helped companies optimise their risk, resilience, security and continuity programmes. He holds masters degrees from London School of Economics and the University of St. Andrews and a bachelors degree from University of Wales, Swansea.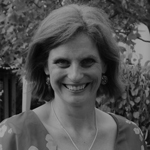 Penny Killow, Vice-President and Business Continuity Manager, Moody's Corporation
Penelope (Penny) Killow is the Global Business Continuity Manager for Moody's Corporation. Previous companies she worked with are BP, HSBC, Aston Martin and Lotus Engineering and delivered courses with the Continuity Shop. Penny has been an active member of the BCI community since 2007 and was chair of the North Midlands BCI Forum, past-Board member of the Women's Security Society. Certified Lead Implementer in ISO 22301.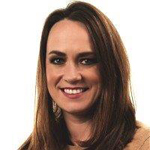 Karen King, IT Continuity & Resilience Specialist, Clifford Chance
Karen King is the IT Continuity & Resilience specialist for Clifford Chance, working as part of the information security team for one of the world's pre-eminent law firms. Karen has ten years' previous business continuity experience including roles with Burberry and Marks and Spencer plc where she transitioned to BC from an operational retail focused role. Karen is particularly skilled at incident management and training and exercising teams from store level through to C-suite. Karen is a certified lead implementor for ISO22301, lead auditor for ISO27001 and is certified in Information Security Management Principles (CISMP).

Jaimini Patel, Risk and Business Continuity Manager, Roche Diagnostics
Jaimini Patel is the Risk and Business Continuity Manager for Roche Diagnostics, responsible for managing an Enterprise Risk Management and certified Business Continuity programme for Roche Diagnostics UK and Ireland. She has 8 years previous Business Continuity consulting experience with Ernst and Young, PA Consulting and Atos Consulting where she worked with organisations to build, develop and improve their Business Continuity and Crisis Management programmes and capabilities. She is driven to understand an organisation to ensure the best development approach. Jaimini is a certified lead auditor for ISO22301, a Certified Business Continuity Professional (CBCP) and holds a Bachelor's degree in Disaster Management and Emergency Planning from Coventry University.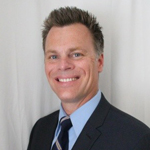 Tom Roepke, Executive Director, Enterprise Resilience & North America Operations, Security, Safety & Sustainability, Sony Pictures Entertainment
Tom Roepke is the Executive Director of Enterprise Resilience for Sony Pictures Entertainment (SPE). He is responsible for ensuring global resiliency through the development, maintenance and exercising of the structure and process of SPE's Emergency Preparedness, Crisis Management & Business Continuity programme. Tom also leads the Global Threat Management group responsible for enterprise risk identification & analysis, threat & intelligence assessment and travel security. Tom has over 25 years of wide ranging experience in the fields of crisis management, business continuity, supply chain security, investigations, emergency preparedness and program development. He is a veteran of the armed forces having served honourably in the US Air Force from 1988–1996. Tom is a published author and has spoken both domestically and internationally on subjects ranging from business continuity, crisis management, cargo theft, and supply chain security to utilizing global positioning systems as an integrated security measure. He holds a Master's Degree from Webster University in Business & Security Management and a Bachelor's Degree from Wayland Baptist University in Human Services & Criminal Justice. Roepke is both a Certified Business Continuity Professional (CBCP) and a Certified Protection Professional (CPP).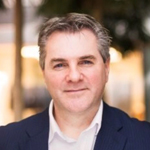 Edward Sherley-Price, Head of Operational Resilience, Europe, Visa
With over 18 years experience in Business Continuity, Operational Resilience and Crisis Management Edward has a wealth of knowledge and expertise in the field. Passionate in building resilience programmes, Edward applies a pragmatic and commercial approach in order to understand business requirements and subsequently creates inventive and effective business continuity solutions. Edward is currently the Head of Operational Resilience at Visa Europe and is responsible for implemention the resilience/business continuity programme across Europe, in line with the Visa Vision and customer journey. Prior to joining Visa, Edward successfully designed and implemented Business Continuity and operational resilience programmes internationally, across multiple industry sectors. He has previously worked in financial and regulated environments & held the Global Head of Continuity and resilience roles for major blue chip companies, including Barclays, Experian and Orange telecom. Edward also has experience in delivering travel security programmes, IT disaster recovery projects and has worked in multiple industries, including automotive, shipping and IT/technical operations.