Judging panel 2023
Deji Aina, Vice-President, Head of Global Business Continuity, MetLife
Tim Catt, Global Head of Business Continuity and Operational Resilience, Credit Suisse Asset Management
Jim Cook, Emergency Planning Manager, Kings College Hospital
Ben Paterson, Group Head of Business Resilience, Capita
Jenny Starr, Head of Resilience and Recovery, Handelsbanken
Jonathan Tabois, Business Continuity Manager, QBE
Chairman: Deborah Ritchie, Group Editor, CIR Magazine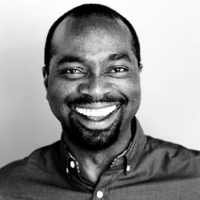 Deji Aina, Vice-President, Head of Global Business Continuity, MetLife
Ayodeji (Deji) Aina joined MetLife as head of global business continuity in July 2021. Deji is responsible for continuing to evolve the company's business continuity discipline; advancing the operational resilience strategy and framework; and partnering with Crisis Management and Information Security to enhance the company's readiness. He is based in Cary, N.C. Deji comes to MetLife with more than 15 years of experience in identifying and assessing risk. Most recently, he led global business continuity at Facebook, with responsibility for assessing, managing, and advising on existing and new risk strategies. Deji previously held roles at VeriSign, where he led the global business resilience program, and Booz Allen Hamilton, where he developed and implemented the firm's corporate business policies and governance framework to prevent and manage crises and cyber and technology incidents. He also managed business continuity program at the World Bank Group in Washington DC. Deji earned his bachelor's degree in applied geophysics and a Master of Public Administration degree in Emergency and Disaster Management from Metropolitan College of New York. He also completed the Management Acceleration Program through INSEAD in Fontainebleau, France and more recently an Executive Black Leadership Program at Stanford University, California. Deji is an avid traveler and hiker and is passionate about minority and youth empowerment causes.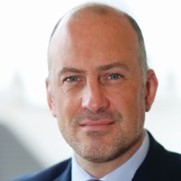 Tim Catt, Global Head of Business Continuity and Operational Resilience, Credit Suisse Asset Management
Tim Catt is a director at Credit Suisse Asset Management and leads their resilience programme. Tim has over 20 years' experience in the resilience, planning and response sector.Tim spent the early part of his career as an officer in the British Army, the majority of which was spent on operations in Northern Ireland, Cyprus, Afghanistan and Iraq.On leaving the Army, Tim worked for a business continuity consultancy, delivering end-to-end business continuity and crisis management mandates, for clients in the defence, government, education, legal and finance sectors.Prior to joining Credit Suisse, Tim was the global project lead for business continuity at Apple, global head of resilience at Schroders and the EMEA lead for business continuity and crisis management at Bank of America Merrill Lynch.
James Cook, Trust Emergency Planning Manager, King's College Hospital NHS Foundation TrustJim joined King's in July 2018 as Trust Emergency Planning Manager. During that time he has supported the Trust prepare for EU Exit and manage the consequences of the Covid-19 pandemic. Jim has over 16 years' of experience in UK public sector resilience spanning local, regional and national tiers with the Cabinet Office Civil Contingencies Secretariat and London Resilience Team featuring on his CV.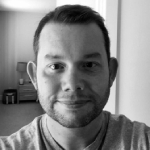 Ben Paterson, Group Head of Business Resilience, Capita
Ben Paterson is Capita's group head of business resilience and has over 20 years' experience in resilience. he has significant expertise in leading operational resilience, business continuity, technology resilience and crisis management functions across a number global financial service institutions including Aviva, Blackrock and Barclays. He has also worked as an independent consultant providing resilience subject matter expertise to several challenger banks (Sainsburys Bank, Tesco Bank and Handelsbanken). Ben is a Member of the Business Continuity Institute, Emergency Planning Society and British Computer Society.
Jenny Starr, Head of Resilience and Recovery, Handelsbanken
Jenny Starr is Head of Resilience and Recovery at Handelsbanken plc, leading their Business Continuity and Operational Resilience programmes. Jenny has almost 20 years' experience in the financial and insurance industries, having worked for major corporations including JPMorganChase and LV= (Liverpool Victoria). She has spent the majority of her career doing business continuity, disaster recovery and resilience roles. She also has a strong technical background, qualified in ITIL and also highly experienced in IT Service Management. She is also a Member of the Business Continuity Institute (MBCI).
Jonathan Tabois, Business Continuity Manager, QBE
With more than 20 years' experience in the UK Financial Services industry Jonathan is Business Continuity Manager for QBE Insurance European Operations. Jonathan has spent nearly 15 years in business continuity, disaster recovery and resilience roles with the likes of Legal & General, Cofunds and M&G Investments featuring on his CV. Now in his 8th year with QBE Jonathan sits on the Insurance Sector Business Continuity Working Group and is a member of the Business Continuity institute.