Judging panel 2024
John Bolton, Group Head of Business Continuity Management, AXA Group
Michael Calamito, Resilience Expert and UK Domestic Responder, RE:ACT Disaster Response
Jim Cook, Deputy Director for Emergency Preparedness Resilience and Response, Mid and South Essex Integrated Care System
Karen King, IT Continuity & Resilience Assurance Manager, Clifford Chance
Ben Paterson, Group Head of Business Resilience, Capita
Virag Shah, Global Head of Business Continuity Management, Hitachi Vantara
Jonathan Tabois, Business Continuity Manager, QBE

Chairman: Deborah Ritchie, Group Editor, Perspective Publishing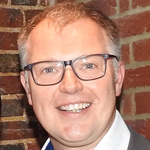 John Bolton, Group Head of Business Continuity, AXA Group
John Bolton is the Group Head of Business Continuity Management at AXA Group, where he has executive responsibility for the AXA Groups Global Business Continuity; strategy, internal training, awareness programmes and groups business continuity governance. He has 25 years' experience working in the field of Operational Resilience, both as a Business Continuity and Crisis Manager, within the financial services and media sectors and as a consultant, leading consultancy teams in Europe and the US.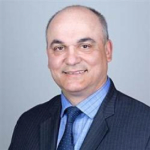 Michael Calamito, Resilience Expert and UK Domestic Responder, RE:ACT Disaster Response
Michael Calamito has worked in the financial services industry for over 30 years in a variety of business operations and business continuity roles. He joined Hargreaves Lansdown in March of 2021 as Head of Operational Resilience and retired in September 2023. Michael was also Head of Global Business Continuity Management at Fidelity International, where he oversaw business continuity activities across 27 countries for Fidelity International. Michael's service with Fidelity's domestic operations dates back to 1987. Michael also served in the US Army Reserves for 30 years, retiring in 2015 with the rank of Colonel. Michael had an accomplished career that included deployments to Iraq in 2006-2007 as an Iraqi logistical advisor and Afghanistan as the Commander of the Defense Logistics Agency in 2013. Michael holds a BS in Business Management and Industrial Relations from Seton Hall University and is a Master Business Continuity Planner (MBCP) from the Disaster Recovery Institute. Michael is also a trained UK Domestic and International Responder for RE:ACT Disaster Response Charity.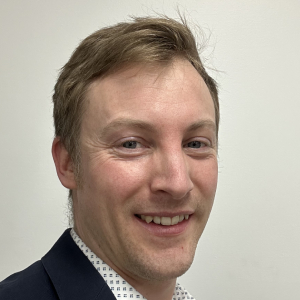 Jim Cook, Deputy Director for Emergency Preparedness Resilience and Response, Mid and South Essex Integrated Care System
Jim joined King's in July 2018 as Trust Emergency Planning Manager. During that time he has supported the Trust prepare for EU Exit and manage the consequences of the Covid-19 pandemic. Jim has over 16 years' of experience in UK public sector resilience spanning local, regional and national tiers with the Cabinet Office Civil Contingencies Secretariat and London Resilience Team featuring on his CV.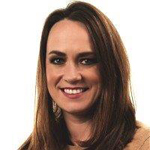 Karen King, IT Continuity & Resilience Assurance Manager, Clifford Chance
Karen King is IT Continuity & Resilience Assurance Manager for Clifford Chance, working as part of the information security team for one of the world's pre-eminent law firms. Karen has ten years' previous business continuity experience including roles with Burberry and Marks and Spencer plc where she transitioned to business continuity from an operational retail focused role. Karen is particularly skilled at incident management and training and exercising teams at all levels. She is a certified lead implementor for ISO22301, lead auditor for ISO27001 and is certified in Information Security Management Principles (CISMP).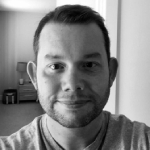 Ben Paterson, Group Head of Business Resilience, Capita
Ben Paterson is Capita's group head of business resilience and has over 20 years' experience in resilience. he has significant expertise in leading operational resilience, business continuity, technology resilience and crisis management functions across a number global financial service institutions including Aviva, Blackrock and Barclays. He has also worked as an independent consultant providing resilience subject matter expertise to several challenger banks (Sainsburys Bank, Tesco Bank and Handelsbanken). Ben is a Member of the Business Continuity Institute, Emergency Planning Society and British Computer Society.
Virag Shah, Global Head of Business Continuity Management, Hitachi Vantara
Virag Shah is a Global Leader for Hitachi Vantara's Business Continuity and Crisis Management. Virag has over 20 years of experience in the file of business continuity and risk management. He holds an MBA from Strathclyde Business School and MBCI, CIA, CISA and CRMA certifications. Virag is active on the speaking circuit in both the UK and the US.
He lives in London and practices Vipassana meditation.
Jonathan Tabois, Business Continuity Manager, QBE
With more than 20 years' experience in the UK financial services industry Jonathan is business continuity manager for QBE Insurance European Operations. Jonathan has spent 16 years in business continuity, disaster recovery and resilience roles with the likes of Legal & General, Cofunds and M&G Investments featuring on his CV. Now in his ninth year with QBE, Jonathan is the current chair of the Insurance Sector Business Continuity Working Group.