Judging panel 2022
Deji Aina, Vice-President, Head of Global Business Continuity, MetLife
Michael Calamito, Head of Operational Resilience, Hargreaves Lansdown
Paul Collard, Emergency Planning Manager, Mid Sussex District Council
Ben Paterson, Group Head of Business Resilience, Capita
Virag Shah, Global Head of Business Continuity Management, Hitachi Vantara
Jonathan Tabois, Business Continuity Manager, QBE
Tiggy Thiagarajah, Consultant Business Resilience, Virgin Atlantic Airways
Russell Williams, Business Continuity Lead, Meta (Facebook)
Chairman: Deborah Ritchie, Group Editor, CIR Magazine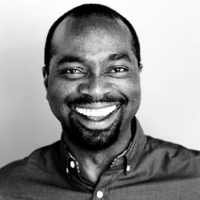 Deji Aina, Vice-President, Head of Global Business Continuity, MetLife
Ayodeji (Deji) Aina joined MetLife as head of global business continuity in July 2021. Deji is responsible for continuing to evolve the company's business continuity discipline; advancing the operational resilience strategy and framework; and partnering with Crisis Management and Information Security to enhance the company's readiness. He is based in Cary, N.C. Deji comes to MetLife with more than 15 years of experience in identifying and assessing risk. Most recently, he led global business continuity at Facebook, with responsibility for assessing, managing, and advising on existing and new risk strategies. Deji previously held roles at VeriSign, where he led the global business resilience program, and Booz Allen Hamilton, where he developed and implemented the firm's corporate business policies and governance framework to prevent and manage crises and cyber and technology incidents. He also managed business continuity program at the World Bank Group in Washington DC. Deji earned his bachelor's degree in applied geophysics and a Master of Public Administration degree in Emergency and Disaster Management from Metropolitan College of New York. He also completed the Management Acceleration Program through INSEAD in Fontainebleau, France and more recently an Executive Black Leadership Program at Stanford University, California. Deji is an avid traveler and hiker and is passionate about minority and youth empowerment causes.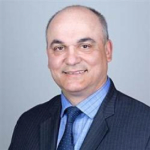 Michael Calamito, Head of Operational Resilience, Hargreaves Lansdown
Michael Calamito has worked in the financial services industry for over 30 years in a variety of business operations and business continuity roles. He joined Hargreaves Lansdown in March of 2021 as head of operational resilience. Michael was also head of global business continuity management where he oversaw business continuity activities across 27 countries for Fidelity International. Michael's service with Fidelity's domestic operations dates back to 1987. Michael has managed various operational departments such as new accounts, treasury and client services. Michael has spent many years on the first line working with business units on their continuity plans and has worked on the global business continuity team at Fidelity managing the New York/New Jersey region. Michael is the recipient of the 2014 President's Circle Award at Fidelity Investments for crisis management and leadership for the successful recovery of all Fidelity Institutional business units in New Jersey during Hurricane Sandy. Michael served in the US Army Reserves for 30 years, retiring in 2015 with the rank of Colonel. Michael had an accomplished career that included deployments to Iraq in 2006-2007 as an Iraqi Logistical Advisor and Afghanistan as the Commander of the Defense Logistics Agency in 2013. Michael holds a BS in Business Management and Industrial Relations from Seton Hall University and is a Master Business Continuity Planner (MBCP) from the Disaster Recovery Institute.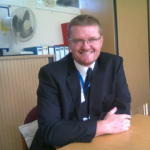 Paul Collard, Emergency Planning Manager, Mid Sussex District Council
Paul completed his 32 year career with Sussex Police in May 2019 finishing as the Emergency Planning Manager and Brexit Coordinator for both Surrey & Sussex Police. He is now the Emergency Planning and Business Continuity Manager for Mid Sussex District Council. During his Police career Paul was involved in the response to several Major Incidents including the Shortgate Fireworks factory explosion and as the Police Silver Commanders Tactical Advisor at the Shoreham Airshow plane crash, then subsequently the Victim Audit Area Manager, as part of the victim recovery process. Paul has extensive practical and planning experience in Events and is an experienced Safety and Security Manager. He chairs the Mid Sussex Safety Advisory Group and was invited to Chair the iconic Lewes Bonfire Celebration SAGs on behalf of Lewes District Council for 2021. Paul has a Diploma in Emergency Planning from Coventry University and the Certificate in BCI. He is a Trustee, Fellow and Treasurer of the Institute of Civil Protection & Emergency Management (ICPEM), and a Member of the Emergency Planning Society.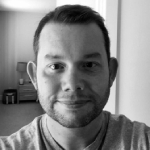 Ben Paterson, Group Head of Business Resilience, Capita
Ben Paterson is Capita's group head of business resilience and has over 20 years' experience in resilience. he has significant expertise in leading operational resilience, business continuity, technology resilience and crisis management functions across a number global financial service institutions including Aviva, Blackrock and Barclays. He has also worked as an independent consultant providing resilience subject matter expertise to several challenger banks (Sainsburys Bank, Tesco Bank and Handelsbanken). Ben is a Member of the Business Continuity Institute, Emergency Planning Society and British Computer Society.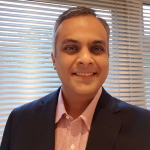 Virag Shah, Global Head of Business Continuity Management, Hitachi Vantara
Virag has over 20 years' industry experience and is currently working for Hitachi Vantara as Global Director of its Business Continuity Management Programme. Previous roles include working for Hitachi Vantara as regional manager, Internal Audit EMEA. He has held senior risk management, consulting and audit positions for Sodexo Group, IDT Telecom and a top tier accounting firm. Virag is a post-graduate with an MBA from University of Strathclyde Graduate School of Business and is certified as CBCI, CRMA, CIA & CISA. He is a member of the Business Continuity Institute, the Information Systems Audit & Control Association and the Institute of Internal Auditors.
Jonathan Tabois, Business Continuity Manager, QBE
With more than 20 years' experience in the UK Financial Services industry Jonathan is Business Continuity Manager for QBE Insurance European Operations. Jonathan has spent nearly 15 years in business continuity, disaster recovery and resilience roles with the likes of Legal & General, Cofunds and M&G Investments featuring on his CV. Now in his 8th year with QBE Jonathan sits on the Insurance Sector Business Continuity Working Group and is a member of the Business Continuity institute.
Tiggy Thiagarajah, Consultant Business Resilience, Virgin Atlantic Airways
Tiggy has over 20 years' business continuity and crisis management experience across the transport and financial services industries and currently leading all business resilience activity at Virgin Atlantic. Former deputy chair of the IATA emergency response task force leading over 80 airlines in formulating industry best practice standards in the field of emergency response. A silver commander for the airline's crisis management team, Tiggy has also developed numerous business continuity exercises ranging from operational disruption, cybersecurity events and system failures. He is also a regular lecturer at Bournemouth University's Disaster Management Centre. More recently, Tiggy has led Virgin Atlantic's tactical response to the global pandemic managing global travel restrictions, shaping health policies, developed numerous playbooks and adapted business continuity processes into new ways of working.
Russell Williams, Business Continuity Lead, Meta (Facebook)
Russell Williams is the business continuity lead at Meta, formerly Facebook, and immediate past business continuity and resilience at online retailer, N Brown Group. Over the last 20 years, Russell has specialised in all areas of business continuity, operational resilience, disaster recovery and crisis management. As both a consultant and an in-house specialist, he has devised and implemented enterprise-wide business continuity and resilience programmes on four continents for dozens of organisations in many different market sectors. Following an 18-year career in the telecommunications industry with Cable & Wireless, Russell has held senior business continuity and resilience-based roles at Deutsche Bank, TNT, The Very Group, Fujitsu and HomeServe. Russell was named the Business Continuity & Resilience Manager of the Year in 2016.