Judging panel 2019
John Bolton, Group Head of Resilience, AXA Group
Julie Goddard, Group Business Continuity Manager, Solicitors Regulation Authority
Colin Lowe, Head BC and Resilience, Thomas Cook
Jonathan Naftel, Head of Business Continuity Management (APAC), CBRE
Alison Peters, Senior Business Continuity Manager, Burberry
Tom Roepke, Global Head BC and Resilience, Sony Pictures Entertainment
Lee Webb, Group Resilience, Director and Head of Crisis Management, Barclays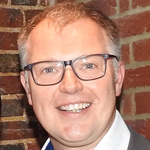 John Bolton, Group Head of Resilience, AXA Group
John Bolton is the Group Head of Business Continuity Management at AXA Group, where he has executive responsibility for the AXA Groups Global Business Continuity; strategy, internal training, awareness programmes and Groups business continuity governance. He has over 20 years' experience working in the field of Operational Resilience, both as a Business Continuity and Crisis Manager, within the financial services and media sectors and as a Consultant, leading consultancy teams in Europe and the US.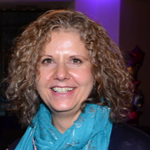 Julie Goddard, Group Business Continuity Manager, Solicitors Regulation Authority
Julie Goddard is the Business Continuity Manager for the Solicitors Regulation Authority. In this role she has taken the organisation through the whole BCM lifecycle, with particular challenges around resilience of data and information access, and also the risks related to its city centre location in an iconic building. Goddard has extensive business continuity experience across a wide variety of sectors, including financial services, local government and the food and drink industry. Her experience includes leading many incidents, as diverse as IT failure, logistics/supply chain disruption, cyber attacks, and terrorism related events.
Colin Lowe, Head BC and Resilience, Thomas Cook
Colin Lowe (MBCI) is Head of Business Continuity at Thomas Cook responsible for BCM governance and oversight. In a career of over 30 years, Colin has nearly two decades of BCM experience in industries across financial services, private healthcare and most recently the travel sector. Predominantly working in the UK and Europe, he has also worked on projects in the Middle East, the US and Australasia. Colin's preferred approach to contingency planning is to 'keep it simple' and he believes two of the biggest threats to continuity for any business are complacency and apathy.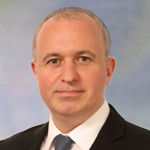 Jonathan Naftel, Head of Business Continuity Management (APAC), CBRE
Jonathan Naftel is the APAC Head of Business Continuity Management at CBRE Group, where he is responsible for leading a broad range of resilience topics across the region, which includes alignment to the Global BCM policy, Incident and Crisis Management, Business Continuity and Travel Security. After successfully leading the CBRE EMEA Business Continuity Management program for 2 years, Jonathan relocated to Hong Kong in 2016. With over 10 years of Risk Management experience Jonathan brings experience from a broad range of roles that have covered Business Continuity Management, Operational Risk and Security Management and enjoys enhancing organizations resilience capabilities. In 2014, Jonathan obtained the BCI Diploma in Business Continuity (DBCI).
Alison Peters, Senior Business Continuity Manager, Burberry
Alison Peters is the Senior Business Continuity Manager at Burberry, where she is responsible for developing and managing BCM and incident management across the organisation. Prior to this Alison was the Business Continuity Manager at Harrods, and previous to that Group Business Continuity Manager for the London Stock Exchange Group. Alison has gained extensive experience over her 18 years in the business continuity industry, developing, implementing and managing all aspects of the BCM lifecycle and incident management processes and plans within FMCG, retail, financial services and public services sectors.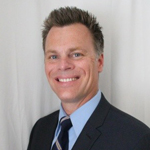 Tom Roepke, Global Head BC and Resilience, Sony Pictures Entertainment
Tom Roepke is the Executive Director of Global Crisis Management & Business Continuity for Sony Pictures Entertainment (SPE). He is responsible for ensuring enterprise resiliency through the development, maintenance and exercising of the structure and process of SPE's global crisis management and business continuity programme. Tom has over 25 years of wide ranging experience in the fields of crisis management, business continuity, supply chain security, investigations, emergency preparedness and program development. He is a veteran of the armed forces having served honourably in the US Air Force from 1988–1996. Tom is also a published author and has spoken both domestically and internationally on subjects ranging from business continuity, crisis management, cargo theft, and supply chain security to utilizing global positioning systems as an integrated security measure. He holds a Master's Degree from Webster University in Business & Security Management and a Bachelor's Degree from Wayland Baptist University in Human Services & Criminal Justice. Tom is both a Certified Business Continuity Professional (CBCP) and a Certified Protection Professional (CPP).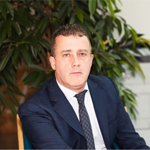 Lee Webb, Group Resilience, Director and Head of Crisis Management, Barclays
Lee Webb has over 20 years' experience in the business continuity management industry. Holding a number of resilience and recovery roles at Barclays Bank Plc over the past 14 years, Lee is currently Director, Group Resilience. Lee and his team are responsible for crisis management and resilience and recovery testing and validation across Barclays. Before joining Barclays in 2005 Lee worked for a number of organisations in both the public and private sector. These ranged from small independent operations to large multi-national corporations. Lee spent six years in Hong Kong, as a director at Credit Suisse, during which time he was responsible for the roll-out of the Asia Pacific segment of a global business continuity and disaster recovery remediation programme. Prior to moving into business continuity Lee worked as a systems auditor and IT security consultant. Lee represents Barclays on the Price of Wales Business Emergency Resilience Group (BERG) and chairs the Sungard AS European Client Advisory Board.