Judging panel 2022
CHAIRMAN: Deborah Ritchie, Group Editor, Perspective Publishing
Julia Graham, CEO, Airmic
Kate Michael, Head of Assurance - Compliance & Risk, Camelot
Kevin Morecroft, Head of Risk, Skanska
Stephen Sidebottom, MA, MBA, Chartered FCIPD, FRSA
Jonathan Summers, Head of Specialist Risk, Tesco Bank
Becky Tucker, Director, House of Risk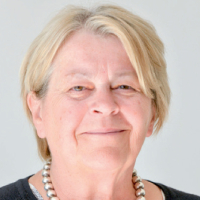 Julia Graham, CEO, Airmic
Julia is the CEO of Airmic, the UK association of insurance and risk managers. She has a background in international insurance, enterprise risk management and compliance, with four decades of experience in a global insurance company and a global law firm. Julia is an iNED of four captive insurance companies. She is a former chair of FERMA, the European association for risk management professionals and a Board and Executive member of IFRIMA, the International Federation of Risk and Insurance Management Associations and a regular contributor to the development of standards for the International Organization for Standardization the British Standards Institution. Julia is a Crown Representative for the UK Government Cabinet Office, focusing on risk and insurance.

Kate Michael, Head of Assurance - Compliance & Risk, Camelot
Kate has 20 years of experience with FMCG companies in Insurance, Risk Management and Compliance and a further 6 years in Internal Audit. Currently the Head of Assurance - Risk & Compliance at Camelot UK Lotteries Limited, Kate and her team ensure the effectiveness of the control environment across the business. Working at all levels of the business to understand key strategic, operational and financial drivers and associated risk to ensure that they have appropriate mitigations and metrics in place to track and respond appropriately.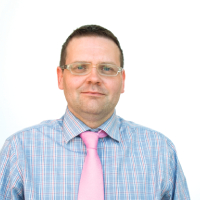 Kevin Morecroft, Head of Risk, Skanska
Kevin has a wealth of experience in both Corporate and Project Risk Management and is a pioneer in the field of behavioural change and experiential learning. Kevin was formerly the Project Risk Manager for the Award Winning £1.1 Billion M25 Road Widening Project and is currently the Head of Risk for Skanska Civil Engineering. His current portfolio includes a diverse number of sectors including Water and Electricity Alliances, Tunnelling, Road, Rail and Waste to Energy projects. He is an Expert Contributor to a number of Industry Publications and a keen advocate of collaborative working.

Stephen Sidebottom, MA, MBA, Chartered FCIPD, FRSA
Stephen has over 30 years' international experience of working in HR and Organisation Development primarily in global financial services and in both private and public sectors. He has also had nearly 20 years' experience on the boards of various membership associations.
He is a Non-Executive Director and Chair of Kent Savers Credit Union and provides strategic business and HR advice to business leaders through his own consultancy practice. He is a Fellow of the Chartered Institute of Personnel and Development (CIPD) and a member of the Court of the Guild of Human Resource Professionals.
Stephen has lived and worked in the UK, Asia, and Middle East. He started his professional career as a banker before doing an MBA at London Business School and transitioning into HR. He led the people aspects of Nomura's acquisition and subsequent integration of Lehman's European business in 2008, before becoming Global Head of Business HR at Standard Chartered Bank where he was a member of global executive and risk committees.
Stephen was appointed as the Chair of the IRM Board in June 2021.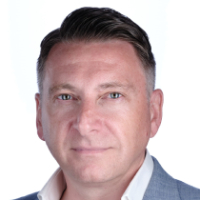 Jonathan Summers, Head of Specialist Risk, Tesco Bank
Jonathan has 25 years' experience in the design, management, and leadership of risk control functions within UK retail banking. He is currently accountable for leading a team that provides specialist risk advice and oversight to Technology, Data, Payments, Supplier Management, Operational Resilience, Customer Insight and Service. Previous roles within UK retail banking have included Head of Risk, Head of Crisis and Incident Management and Head of Business Continuity. Jonathan has a keen interest in control environment enhancements through risk transformation and the effective linkage of risk disciplines.
Becky Tucker, Director, House of Risk
A risk professional with almost 12 years of housing sector experience. Becky is passionate about making the management of risk accessible and relevant to all. Measuring success as effectively working with boards, committees and executives to enable them to make strong risk-based decisions within their strategic business planning processes, without inhibiting getting things done. Becky is currently leading a risk maturity programme across a large, London based Housing Association who are merging with Peabody, and is an active member of the G15 Risk Management Network.