Judging panel 2021
CHAIRMAN: Deborah Ritchie, Group Editor, Perspective Publishing
Matt Hillyer, Programme Development Manager, Risk Engineering UK, Zurich Insurance
Karina McTeague, Chief Risk Officer, Europe, Visa
Stephen Sidebottom, Chairman, Institute of Risk Management
Jonathan Summers, Head of Risk Oversight, Tesco Bank
Georgia Tsiakki, Chief Risk Officer, Coverys
Becky Tucker, Head of Risk & Compliance (DPO), Sovereign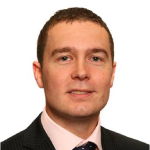 Matt Hillyer, Programme Development Manager, Risk Engineering UK, Zurich Insurance
Matt has worked for Zurich for the last 7 years and leads the Customer Management and Data Analytics Teams within the UK Risk Engineering Function. Prior to this, from 2006 Matt has been involved in strategy and risk management within the supply chain and distribution industry, and was recognised by CIR as Risk Manager of the Year in 2012. His specialist areas of risk management include enterprise risk management, supply chain risk and cyber risk which led to Matt co-authoring the IRM's 2014 Cyber Risk guidance document.
Karina McTeague, Chief Risk Officer, Visa Europe Limited
Karina McTeague is Chief Risk Officer for Visa Europe Limited, having joined Visa in January 2020. Prior to that, Karina spent six years at the Financial Conduct Authority, where she was the Director of Retail Banking and Payments Supervision and, latterly, Director of General Insurance and Conduct Specialists. As Director of Retail Banking and Payments Supervision, Karina was accountable for the supervisory strategy for all UK retail banks, including large international groups such as HSBC and Barclays, high street banks such as Lloyds, and challenger banks such as Metro. She set up the FCA's Payments Supervisory Department, developing the FCA's payments sector strategy as the sector faced the paradigm changes heralded by Open Banking and PSD2. As Director of General Insurance and Conduct Specialists, Karina challenged the General Insurance & Protection sector to respond to the needs of the end consumer. Karina also moulded the FCA's strategy for Culture & Governance, Accountability, Consumer Contracts and Financial Promotions. This strategy applied to the totality of the FCA's supervisory universe. Karina started her career as a corporate lawyer, after which she accumulated more than 20 years' retail and commercial banking experience in a breadth of roles including, general counsel, strategy, sales, and international CRO.
Stephen Sidebottom, Chairman, Institute of Risk Management
Bio coming soon.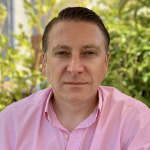 Jonathan Summers, Head of Risk Oversight, Tesco Bank
Jonathan has over 20 years' experience in the design, management and leadership of resilience risk control functions within UK retail banking. He is currently leading the implementation of regulatory policy requirements for operational resilience within Tesco Bank and previous roles within UK retail banking include Head of Risk, Head of Crisis and Incident Management and Head of Business Continuity. Jonathan has a keen interest in risk transformation through the effective linkage of risk disciplines.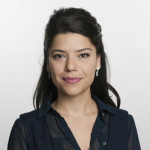 Georgia Tsiakki, Chief Risk Officer, Coverys
Georgia Tsiakki is the Chief Risk Officer at Coverys, where she has executive responsibility for enterprise risk management and model validation. She has 15 years of experience in risk management in insurance, in organisations with Lloyd's and company presence. Previous experience includes CRO role at Argo MA and EMEA, and Amlin, Lloyd's of London and Brit insurance.


Becky Tucker, Head of Risk & Compliance (DPO), Sovereign
A risk professional with over 11 years of housing sector experience. Becky is passionate about making the management of risk accessible and relevant to all. Measuring success as effectively working with boards, committees and executives to enable them to make strong risk-based decisions within their strategic business planning processes, without inhibiting getting things done. Becky is chair of the G15 Data Protection Group and the South East GDPR Network, currently working together with a number of other housing associations, the National Housing Federation and The Data Protection People to design a Housing Sector Code of Conduct.