Judging panel 2019
Socrates Coudounaris, Chairman, IRM
Ben Davies, Group Head of Risk and Compliance, Dar Group
Nigel Fenning, Group Risk Manager, Oxford University Press
Mike Hopkinson, Group Senior Risk Manager, Kier
Dr. James P. Kimmance, Head of Risk, Major Programmes and Projects Group, Jacobs
Daren Lowry, Director of Secretariat & Insurance, Whitbread Group
Kate Wallin, Director Risk Management, Marriott
Socrates Coudounaris, Chairman, IRM
Socrates has over 20 years international experience in re/insurance, risk management and consulting services. He is currently Executive Director of Risk at RGA, a leading global life and health reinsurance company, where he leads the implementation of enterprise risk management activities at European, Middle East and Africa country and regional level. Prior to RGA, Socrates held senior risk roles at PwC, Nest Investments Holdings and direct insurance companies. Socrates is currently a visiting lecturer at Cass Business School in London from where he graduated with a Masters in Insurance and Risk Management. He is a qualified Civil Engineer, a Fellow of the Chartered Insurance Institute and a Certified Fellow of the Institute of Risk Management.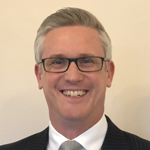 Ben Davies, Group Head of Risk and Compliance, Dar Group
Ben Davies is Group Head of Risk & Compliance at Dar Group. Dar Group is a leading, privately-owned professional services group with over 18,600 employees operating from a total of 296 offices and 59 countries spanning most major cities in the Americas, Europe, Australasia, the Middle East, Africa, and Asia. Before taking up his role in Dar Group, he was Group Risk & Compliance Director at Currie & Brown, a member of Dar Group. Previous roles include Governance, Risk & Controls Manager at EDF Energy Nuclear New Build, Programme Risk Manager on the London 2012 Olympic Games and Corporate Risk Manager at WS Atkins. Ben originally qualified as a Chartered Quantity Surveyor and holds an MSc in Risk Management from Southampton University as well as CMIRM and MBCI qualifications. He is Vice Chair for the South West Regional Group of the IRM.
Nigel Fenning, Group Risk Manager, Oxford University Press
Nigel is the Group Risk Manager at Oxford University Press (OUP). He is a Fellow of the institute of risk managers, and has over 20 years' experience in the field of risk management. Nigel has held various risk related roles both within consultancy (Arthur Andersen, Marsh McLennan) and industry (Electrocomponents PLC, Friends Provident). In his current role, Nigel has a global remit, with responsibility for developing and improving the effectiveness of risk management within OUP, an international publisher with offices in over 50 locations. He has helped to develop and embed a revised risk framework, incorporating reporting on risk tolerance, supported by fully trained risk champions and risk reporting software.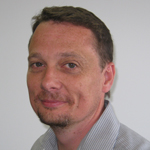 Mike Hopkinson, Group Senior Risk Manager, Kier
Following an early career in IT operations, projects and business development, culminating in becoming Head of IT for a large outsourced contract, Mike moved into transformation consultancy. During this time he delivered multiple projects covering business continuity, governance transformation and business improvement. In 2013 he was appointed Head of Performance and Governance at Mouchel, a new function that he built from the ground up, and where he was responsible for all aspects of business governance across a national footprint. In early 2018, Mike became the Senior Group Risk Manager for Kier Group, a £4.2 billion business operating across a number of sectors and markets. His passion for risk is magnified by his operational background and an appreciation of the value that effective risk management can add both to individuals and the bottom line.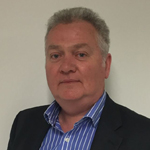 Dr. James P. Kimmance, Head of Risk, Major Programmes and Projects Group, Jacobs
James has a broad blend of experience in risk and programme management with more than 30 years' experience as contractor, client and consultant. Holding senior roles in business and major project assignments, providing strategic, commercial, operational risk management, and resilience for enterprises, major programmes and national infrastructures across a wide range of industries and business sectors. In his current role, Head of Risk Management for the Major Programmes and Projects Group at Jacobs, he is responsible for leading Risk Management across a portfolio of major programmes and projects. From 2012 to 2016 he was Chairman of the Construction Risk Special Interest Group of the Institution of Risk Management, and 2015 -2017 an Advisory Board Member (Risk and Resilience) for the Knowledge Transfer Network. James is a Certified Member of the Institute of Risk Management, a Chartered Engineer and a Fellow of the Institution of Engineering and Technology.
Daren Lowry, Director of Secretariat & Insurance, Whitbread Group
Daren is Director of Secretariat & Insurance at Whitbread PLC. He is a chartered company secretary and joined Whitbread in 2003, initially as Assistant Company Secretary, before also taking on responsibility for Whitbread's insurance arrangements in 2007. On the Secretariat side of his role, he is responsible for the production of the Annual Report, a number of the Company's corporate governance and compliance processes and the management of the company's share register and share schemes. On the insurance side of his role, Daren manages the relationship with brokers and insurers, the annual renewal of Whitbread's insurance programme, the management of the insurance claims processes and the Group's crisis management plans.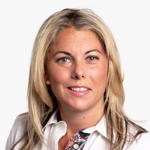 Kate Wallin, Director Risk Management, Marriott
Kate Wallin, Director Risk Management is responsible for Marriott's European insurance programmes, claims and contractual risk management. As part of the insurance department, Kate primarily supports Marriott's development and hotel operations within the organisation. Additionally, Kate manages Marriott's day-to-day relationships with insurers, brokers and risk consultants. Kate has served as an Airmic board member since 2014. Prior to Marriott, Kate worked as the Insurable Risk Manager for Tesco PLC. There she was responsible for managing key components of the company's global insurance programmes across 13 countries with various responsibilities, ranging from specialist recoveries, captive management and oversight of international claims.