Speakers
Chairman
James Crask, Chair, International Organisation for Standardisation Committee
James leads the Business Resilience advisory services at Marsh. More...
Speakers


Steve Cameron, Managing Director, Cameron Maritime Resources (CMR)
Steve trained at sea and ashore before joining a start-up, that developed and ran a specialist liner shipping, logistics, and terminal operations company to Africa for 20 years. More...



Glenn Ellis. Airmic, Board Member and ESG Ambassador
Glenn has operated in the Risk Management and Insurance Industry for more than 40 years. More...




Magnus Falk, CIO Advisor, Zoom
Magnus has had a 30 year career using technology to help businesses innovate. More...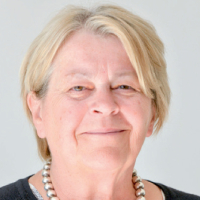 Julia Graham, CEO, Airmic
Julia is the CEO of Airmic, the UK association of insurance and risk managers. More...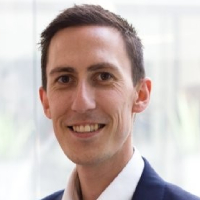 Mark Hendry, DWF, Director, Head of Cyber Security and Data Protection Consulting
Mark leads DWF's non-legal cyber security and data protection consulting practice. More...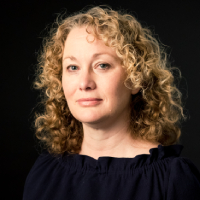 Sue Millar, Head of Sanctions and Co-head of Finance Litigation, Stephenson Harwood
Sue is an experienced and well-respected litigator whose expertise in commercial and banking litigation is recognised by Chambers UK. More...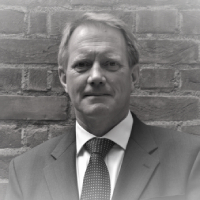 Dr Chris Needham-Bennett, Managing Director, Needhams1834 Ltd
Chris has built up a wealth of experience since founding the company, Needhams1834 Ltd in 1996. More...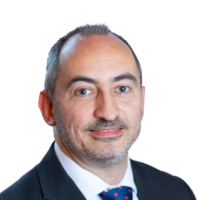 Simon Newman, Interim CEO, Police Crime Prevention Initiatives
Simon Newman is the Head of Cyber and Business Services for Police Crime Prevention Initiatives (PCPI) where he is responsible for the Police Digital Security Centre and the setting up of the new Cyber Resilience Centre for London. More...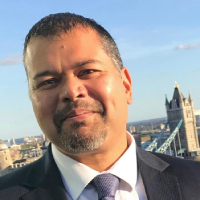 Shelton Newsham, Information Security and Governance Advisor
Shelton was named Number 2 by CSO Online magazine in the UK's Top 30 Chief Security Officers at CSO30 2021, Prior to leaving law enforcement he was awarded Cyber Law Enforcement Individual of the Year 2020 at the National Cyber Awards and Digital Person of the Year 2020 by Computing magazine. More...


Warren Owens, Head of Business Continuity, Network Rail Infrastructure Ltd.
Warren is an experienced Resilience Management professional with over 15 years of experience in the field, across numerous industries; Local Government, Healthcare, Telecommunications and Infrastructure Management. More...


Dr. Gianluca Pescaroli, Lecturer in Business Continuity and Organisational Resilience, Director of the MSc in Risk, Disaster and Resilience, Institute for Risk and Disaster Reduction, University College London
Dr. Gianluca Pescaroli is Assistant Professor (Lecturer) in Business Continuity and Organisational Resilience at University College London (UCL). More...
Vanessa Podmore, Global Supply Chain Expert and NED, British Footwear Association
Vanessa Podmore is a seasoned supply chain professional who comes with insight and operational expertise across many areas of the international fashion supply chain. More...



Dr. Joerg Ruetschi, COO, Cosaic and Founding Partner of impactvise
Joerg is a value creation specialist with passion for building, growing, and transforming businesses, working as an executive, entrepreneur, and investor. More...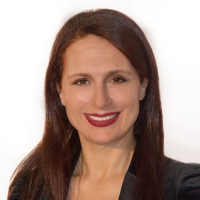 Maria Santacaterina, CEO, Founder, Santacaterina, Global Strategic Leadership and Board Executive Advisory
Maria is a Global Strategic Leader & Board Executive Advisor, who has worked in 100+ markets and has over 25 years international experience. More...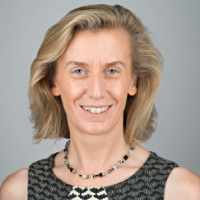 Kathy Settle, Deputy Leader, Independent Review
Kathy's career in the UK civil service began as a Chartered Civil Engineer in the Highways Agency and progressed to include Director-level roles in the Cabinet Office, Department for Digital, Culture, Media and Sport and Department for International Trade. More...



Robin Smith, CISO, Aston Martin Lagonda
Robin is a CISO and expert policy analyst, focusing his work on the future of cyber-crime. More...
Geoff Trickey, CEO, Psychological Consultancy
PCL's mission operationalises psychological research to provide meaningful and practical workplace benefits. More...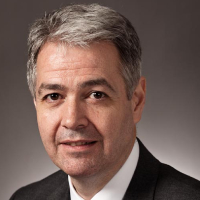 Paul Williams, Former Head of Division for Operational Risk and Resilience, Bank of England
Paul has over 30 years' experience in banking technology infrastructure, operational resilience & cyber. Gained mainly in international investment banks he joined the Bank of England in 2014 to support development of the Bank's approach to Operational Resilience, including cyber. More...