Judging panel 2018
Néstor Alfonzo Santamaria, Co-founder, Understanding Risk Systems Alliance
Fiona Davidge, Enterprise Risk Manager, Wellcome Trust
Mike Jacobs, Risk and Assurance Lead, Superdry
John Keating, Senior Manager, Insurance and Risk Management, Coca Cola
James Kimmance, Head of Risk, Major Programmes and Projects Group, Jacobs
Sofya Linderman, Group Head of Risk Management, Thomas Cook
Néstor Alfonzo Santamaria, Co-founder, Understanding Risk Systems Alliance
Néstor is an independent adviser on disaster risk management. He recently co-founded the Understanding Risk Systems Alliance (URSA), a social enterprise working to support countries and cities establish their systems for understanding disaster risks. Prior to his present role, Néstor was a Senior Risk Policy Advisor for the National Security Secretariat of the Cabinet Office where he led on the National Risk Assessment and on international engagement on disaster risk reduction. His portfolio included risk assessment methodologies, longer term risks, resilience implications of international crises and engagement with industry, science and academia in this field. Néstor has advised the European Commission, the United Nations Office for Disaster Risk Reduction and the Organisation for Economic Cooperation and Development on Disaster Risk Assessment. Néstor regularly speaks at international events (such as the OECD High Level Risk Forum) and has delivered guest lectures at University College London, Kings College London, Kingston University, Glasgow Caledonian University, Coventry University and the London School of Economics. Prior to joining the Cabinet Office Néstor led on business resilience and disaster risk reduction for London's financial district, as a Resilience Officer for the City of London. He has a background working in business protection for Government (with responsibility for business continuity, risk governance and information security) and in other fields such as political risk analysis, complex emergencies and violence prevention in Latin America.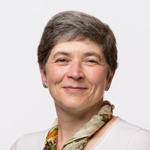 Fiona Davidge, Enterprise Risk Manager, Wellcome Trust
Fiona Davidge is currently Enterprise Risk Manager with the Wellcome Trust, a global charitable foundation which exists to improve health for everyone by helping great ideas to thrive. Politically and financially independent, Wellcome supports scientists and researchers take on big problems, fuel imaginations and spark debate. Her role encompasses corporate risk management, insurance, business continuity, health & safety and fraud prevention. Previously she worked for Transport for London and Thames Water, in roles focused on risk management, incident response and security. She also held a commission in the Royal Air Force. Fiona is a Fellow of the Institute of Risk Management, sits on the Board of the Association of Insurance & Risk Managers in Industry & Commerce (AIRMIC) and is a member of the Business Continuity Institute. She is part of the British Standards Risk Management Technical Committee and has represented the UK as a Risk Expert to the International Standards Risk Management Technical Committee which recently launched the updated version of ISO31000.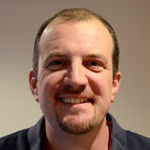 Mike Jacobs, Risk and Assurance Lead, Superdry
Mike is responsible for all things risk related at Superdry, the global lifestyle brand. The role is a broad one, covering risk management, internal audit, the global insurance programme, business continuity, health & safety and loss prevention. The brand is growing rapidly, across multiple territories and through multiple channels. The growth of online sales brings with it new and constantly evolving challenges in the cyber arena. Prior to Superdry, Mike worked at Dyson, where a long and complicated global supply chain kept life interesting. A member of AIRMIC, Mike has contributed to a number of special interest groups, and will be moderating the "Managing Risk and Opportunities in a Connected World" workshop at the annual conference.
John Keating, Senior Manager, Insurance and Risk Management, Coca Cola
Bio coming soon
Dr. James P. Kimmance, Head of Risk, Major Programmes and Projects Group, Jacobs
James has a broad blend of experience in risk and programme management with more than 30 years' experience as contractor, client and consultant. Holding senior roles in business and major project assignments, providing strategic, commercial, operational risk management, and resilience for enterprises, major programmes and national infrastructures across a wide range of industries and business sectors. In his current role, Head of Risk Management for the Major Programmes and Projects Group at Jacobs, he is responsible for leading Risk Management across a portfolio of major programmes and projects. From 2012 to 2016 he was Chairman of the Construction Risk Special Interest Group of the Institution of Risk Management, and 2015 -2017 an Advisory Board Member (Risk and Resilience) for the Knowledge Transfer Network. James is a Certified Member of the Institute of Risk Management, a Chartered Engineer and a Fellow of the Institution of Engineering and Technology.
Sofya Linderman, Group Head of Risk Management, Thomas Cook
Sofya Linderman is the Group Head of Risk Management for Thomas Cook Plc, a FTSE 250 global travel company that operates in 15 markets across the UK and Europe. Her role involves assisting management of the company with embedding an enterprise wide system of risk management focusing on strategic, financial, compliance, and operational risks. Previously, Sofya worked in Ernst & Young's Risk Advisory practice in the US and UK supporting clients with the implementation of risk management and internal audit frameworks.