Tech, cyber and managing change remain biggest insurance pitfalls
Written by staff reporter
2019-06-12
Technology risk, cyber risk and change management have been pinpointed as the three biggest concerns for insurers across the globe, according to a poll of more than 900 senior industry experts.

The Insurance Banana Skins report, published by the Centre for the Study of Financial Innovation (CSFI) in association with PwC, found that the urgent need for business and technology modernisation poses the greatest threat to the global insurance industry. A key theme of responses was the view that many sector players are weighed down by legacy business models and IT infrastructure that are poorly equipped to handle the changing demands of the industry.

Threats posed by cybercrime were judged to be the second biggest 'banana skin' forming the leading risk for the broking, composite and reinsurance sectors. Cyber concerns from past surveys have intensified, with the insurance industry facing a barrage of attacks from criminals and state-actors, many of which are extremely sophisticated, the report suggests.

The risk that inadequate response to change management will damage insurers continues to be seen as urgent, taking third spot on this year's list. Demand for these changes to be implemented is being driven by technologies such as artificial intelligence; the internet of things which is overhauling insurance markets and radically different customer expectations.

Despite the concerns, the overall view on insurers' ability to handle these risks is that they are better prepared than ever, with greater confidence in their ability to navigate the potential stumbling blocks. Andy Moore, global insurance risk & regulatory leader at PwC, said: "Operational risk continues to be the key category of risk occupying insurers' boardroom conversations. While there is a pressing need for better and efficient technology, in the era of digitalisation, the threat of cybercrime has become ever more prominent. Linked to this is the risk of change management, questioning whether insurers are embracing such changes in technology and the virtual world.

"As always, the successful management of change is dependent upon how it's perceived - do these risks present an opportunity for insurers to proactively overhaul legacy systems for a more customer centric innovation or cause a disruption that requires a reaction to remain relevant? Either way, the need to upskill the workforce to face these opportunities and challenges, however it is perceived, is in critical demand."

The challenges of technology and cyber risk were the most pressing for all sectors including life insurance, non-life, composite and reinsurance. Insurers' concerns about regulatory risk were also generally high alongside common concerns about the quality of human talent in the industry, the report found.

Differences were found mainly in the assessment of interest rate risk which life insurers ranked high along with investment risk, and climate change which was particularly flagged as a concern by the non-life and reinsurance sectors. Concern about the macro-economic outlook was highest among life insurers and reinsurers.

Brexit ranked 21 on this year's list as most respondents outside of the UK and EU believed they were insulated from any potential fallout, even judging Brexit to be 'a non-event' according to the report. Global respondents reported being only distantly affected, alongside being adequately prepared. Unsurprisingly the greatest concerns came from the UK, where insurers said that the loss of direct access to the EU market would damage existing business and hamper growth.

The survey, which has been conducted biennially since 2007, was based on 927 responses from 53 territories, including 66 UK respondents.
Related Articles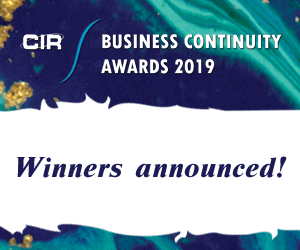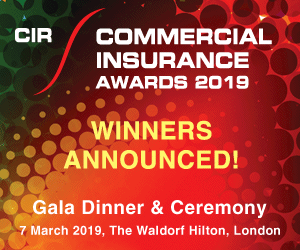 Power transmission and distribution risk
Description
Mark Evans talks to Barry Menzies, head of MIDEL ester-based dielectric fluids, at specialist manufacturer M&I Materials, to discover how ester fluids can help reduce the risks associated with transformer applications.
Most read stories...

Download the latest
digital edition of
CIR Magazine